Having a baby in their life is every parent's dream. Especially for mothers, long to hold their newborns in their hands. But they are so flimsy that even experienced adults need someone's help to hold them and give them a bath. It is not an easy task to bathe a newborn. You need to be extremely careful and attentive while taking your baby to a shower.
Especially if you are a new mother, you may unconsciously commit a few mistakes but you cannot afford to do them. Everyone says what you must do and how you must give a bath to your baby but very few people tell you about the things that you should avoid.
If you have been nervous and know nothing, this article is especially for you. You should avoid doing these things at any cost and be careful.
Babies are tiny and flimsy. Hence, you should tackle them with care. This is one of the most common pieces of advice heard widely. There are a lot of others that help you keep your baby safe and warm.
Bathing your baby carefully and practicing all safety norms is important. But using safe and natural products is as important while bathing a baby.
If you have been looking for such products, pureoilsindia is one such babycare brand that is specifically made for newborns and for their safety. Visit pureoilsindia.com to find a wide collection of baby care products.
8 Things to remember when bathing a baby
1. Hold gently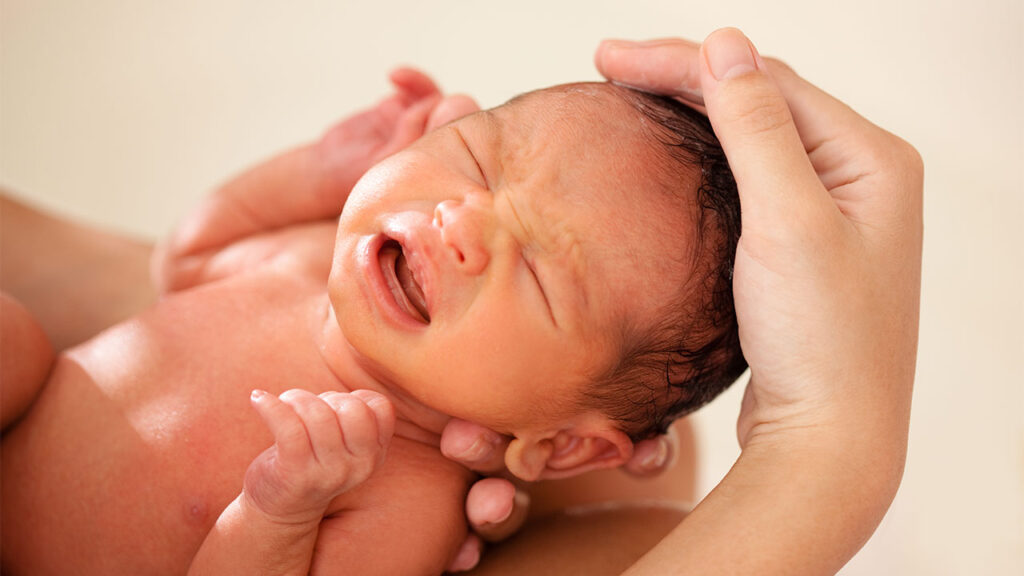 No matter how many times one mentions this fact, it is not enough. Babies are weak and extremely flimsy. Hence, you cannot be reckless and careless with your babies.
They are not dolls to play with and be ignorant surrounding them. Always use two hands to hold them. Support their neck and back with your hands always. Never use one hand to lift them up.
Newborn babies' bones and muscles are still in the growth stage. Hence, careless handling can lead to bone deformation, fractures, or other internal injuries.
2. Do not leave alone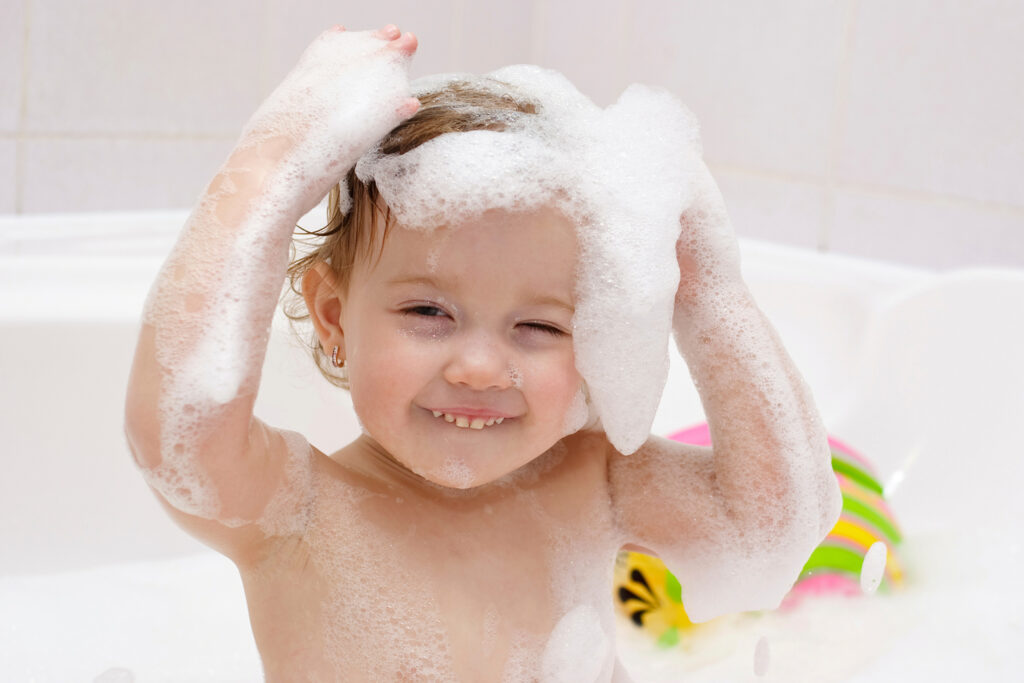 Never leave your babies alone in the bathtub, bathroom, or near water. They may accidentally slip and go beneath the water causing grave injuries and life-threatening situations to your baby.
It is your responsibility as a parent to always be cautious and attentive around them. As they do not know what is dangerous to them, you should always keep an eye on them.
3. Use gentle products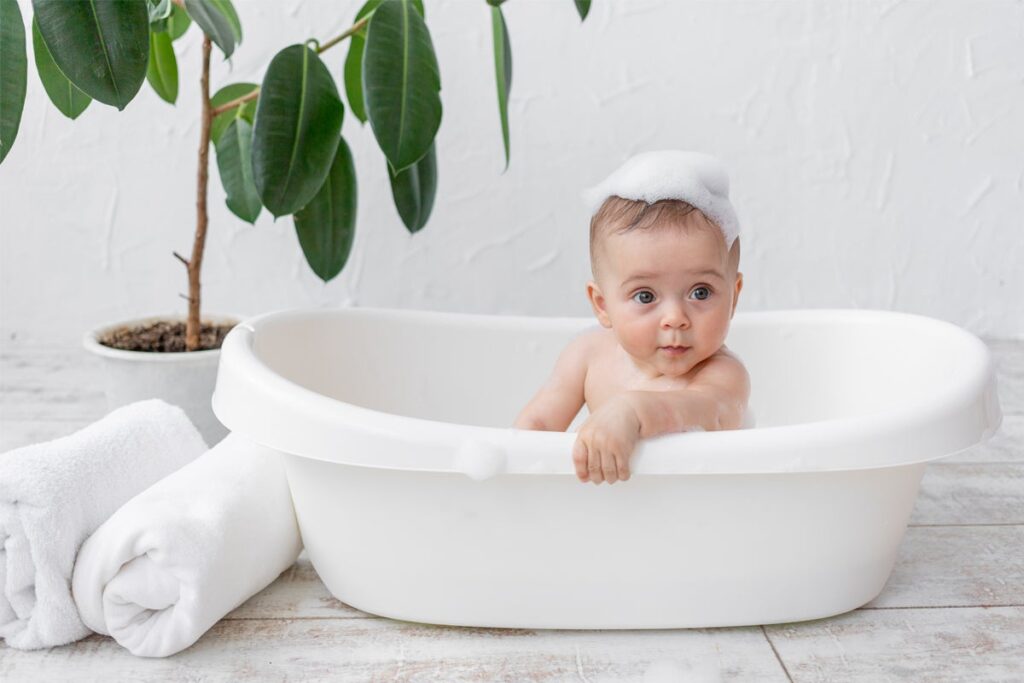 Newborn babies are most susceptible to skin allergies and similar ailments. You cannot be negligent in this case. Do not use the same products that you use for yourself.
Baby care products are specifically manufactured for babies. They are smooth, soft, and gentle on their flimsy skin. Hence, do prior market research or even consult your doctor before finding a suitable baby care product for your child.
4. Small tub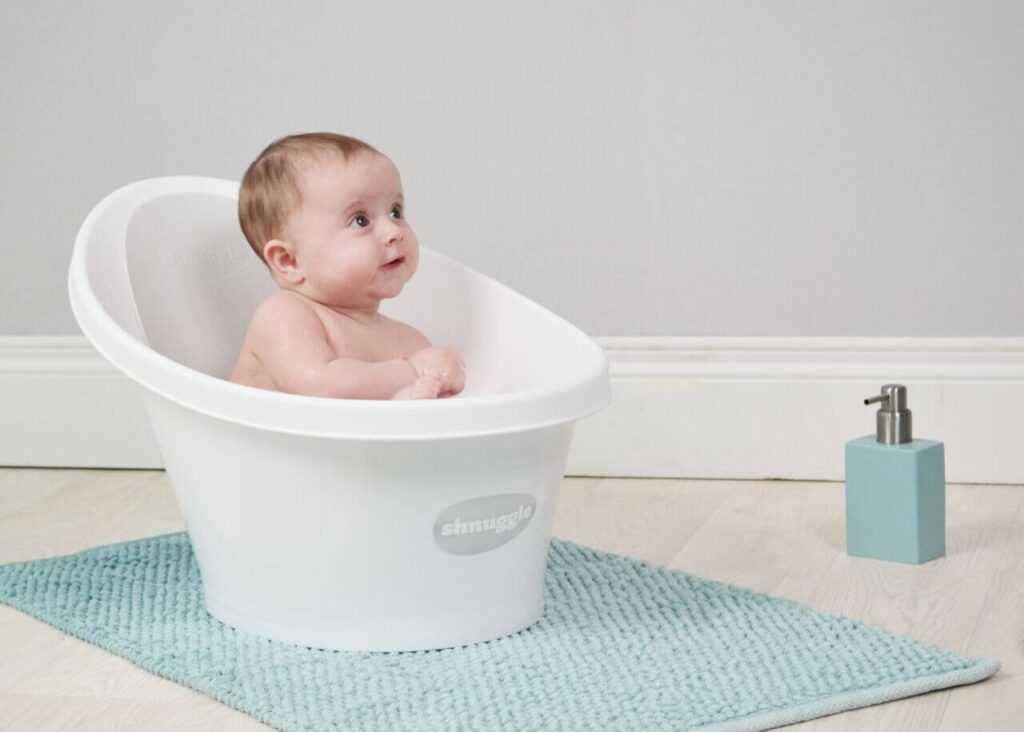 If you use tubs to bathe your baby, remember to use tiny bathtubs. Some people use the same old large bathtubs. These bathtubs lead to accidents. If you step away for just a moment, that can be dangerous for your baby.
Plus, in large bathtubs, you cannot handle everything all alone. You may need additional support to hold the baby.
You can find separate bathtubs for babies. They are small, smooth, and have supports to make the babysitter. Hence, if you have these at home, you can manage the entire bathing session on your own since the tub already supports your baby's back.
5. Optimum temperature water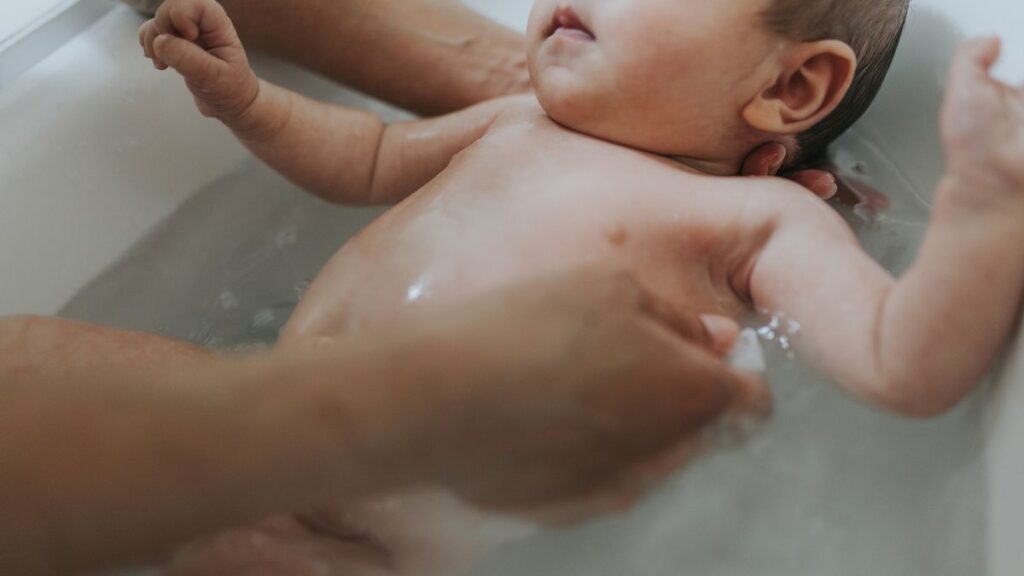 Newborn babies are not as resistant to extreme temperatures as adults are. Very cold or very hot water may cause damage to their skin, cause rashes, or even severe allergies. Hence, you need to be extremely cautious about the temperature of the water.
It is safe to check the temperature of the water before placing your baby or using them on your baby. You can place your elbow and test the temperature of your water. Or preheating to a particular temperature also helps. You can even use your hand to check the temperature.
Also, do not pour all the water on our child at a time. use small quantities and pour little by little. If the temperature cannot be tolerated by your child, you can sense it this way and save them from dangers.
6. Use soft towels and fabrics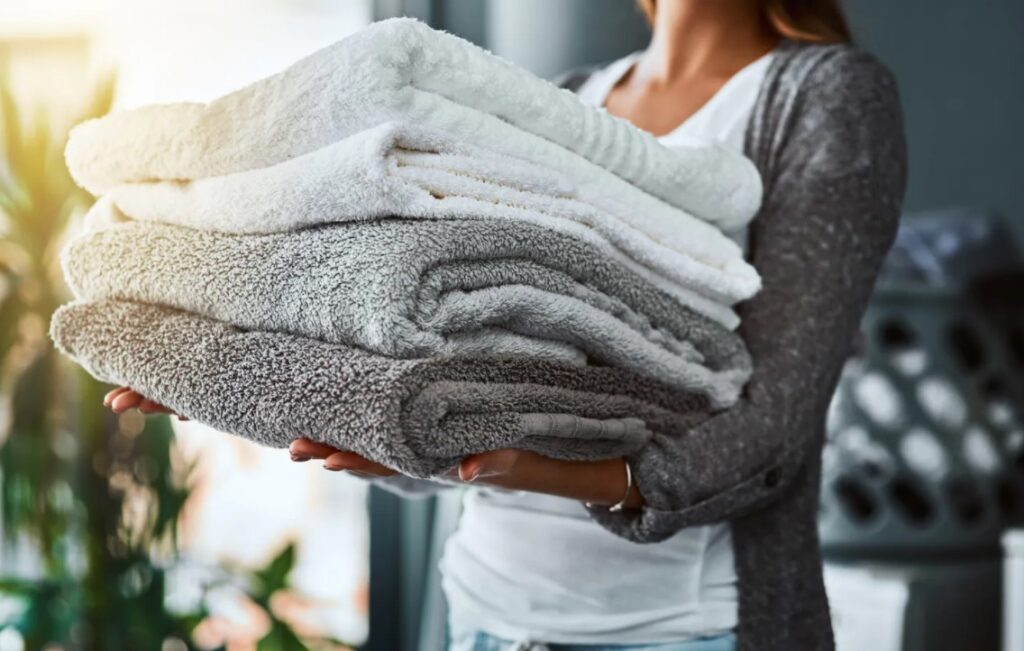 Most parents and mothers use the same towels and fabrics that are used by them. This is a grave mistake one can ever commit. Baby skins are very weak, smooth, and not as resistant to hard materials as adult skins are. Hence, you cannot afford to use the same fabrics.
You can find different and separate baby fabrics, towels, and clothes in the market. They are usually made with soft material. Hence, always try to buy and use these fabrics. They stay smooth and soft on the baby skin.
7. Use a helping hand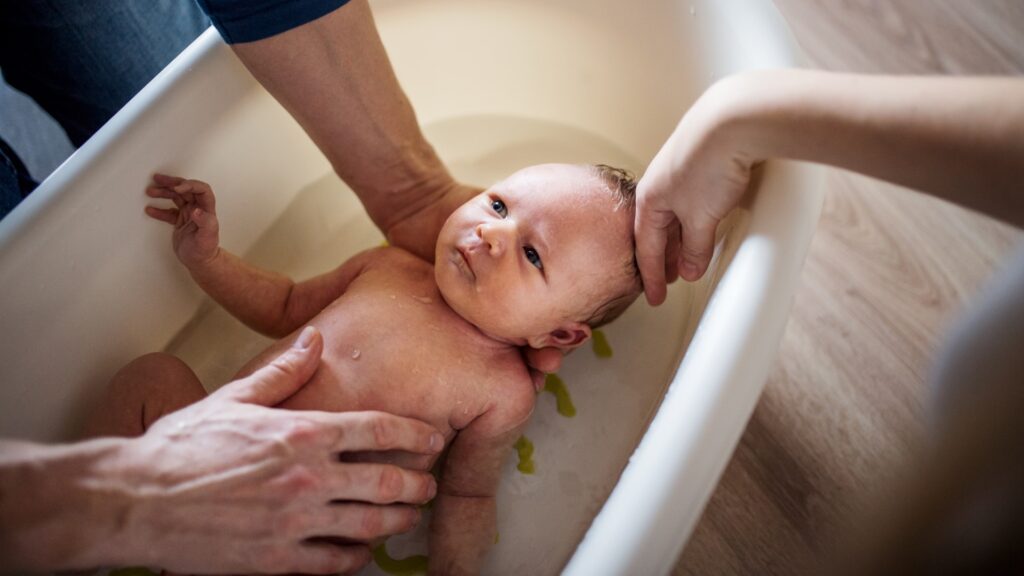 Handling it all alone can be a hectic and stressful task, especially if you are a new mother and have no experience in handling a child. That is why it is recommended to always have a helping hand in such situations.
You can take the help of nurses, midwives, or your parents. Do not assume that you know everything. Elders usually have some techniques to handle the babies. Hence, take help and do not hesitate to learn from them.
8. Keep everything clean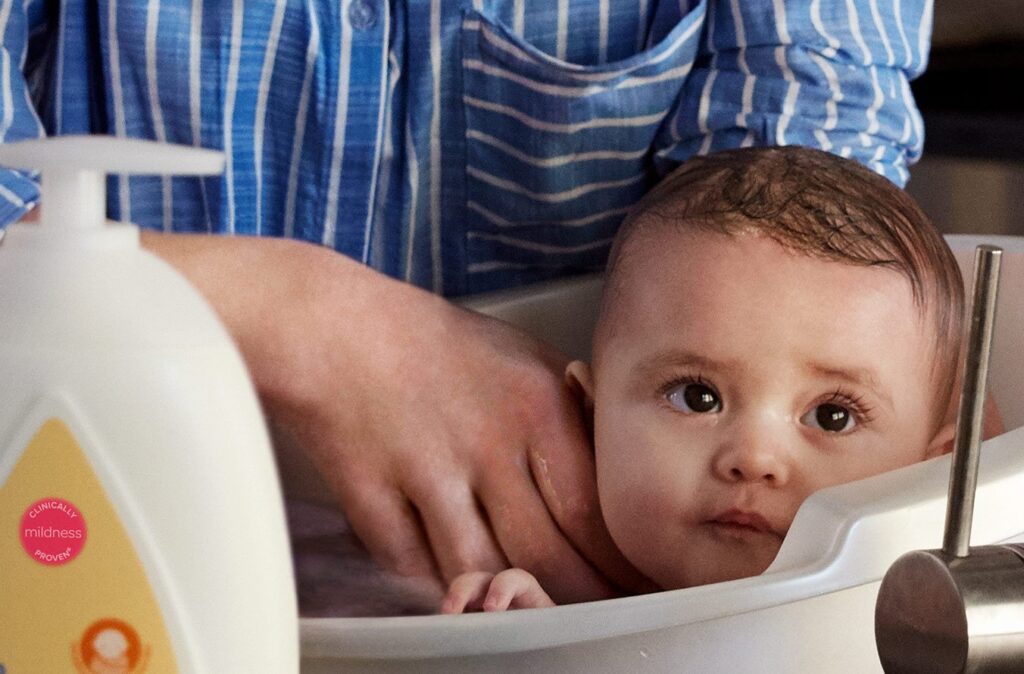 Newborn babies catch allergies and flu quickly. Hence, your personal hygiene matters a lot when bathing a baby. Wash your hands before and after bathing your baby.
Quickly transfer your baby to the normal temperature towel to keep the baby warm and avoid them catching the flu or something similar. Wash the towels, clothes, and fabrics in warm water to kill the germs.
Dry the clothes and fabrics too in warm temperature. It is a good way to ensure the hygiene of the baby.
Conclusion
Mothers must be extremely careful while giving their babies a bath. They indeed do too. From the products they use to clothes, nappies, and undergarments, they take good care.
But sometimes, they forget some things or behave negligently. As mentioned above, not everyone knows how to deal with babies since it is not an easy task. Everyone talks about what to do but not what to do.
Hence, this article throws a bright light for mothers of newborn babies and guides them on the right path about bathing their babies. These are essential things that you must remember while bathing a baby.