Breast milk has always been the perfect and most suitable food for the baby. However, there are a number of reasons when it is recommended to switch to formula feeding. In such cases, it is important to choose the right formula for your baby to ensure that he or she receives adequate nutrition and development.
Having decided to switch their baby to formula feeding, parents also have to learn everything about it. And the main question is: how to choose the best baby formula for newborns from a variety of baby food? What types of infant formula exist?
Let's try to understand the difference between baby formulas, what they have in common and what is different, as well as how they are classified.
1. How to choose the best baby formula?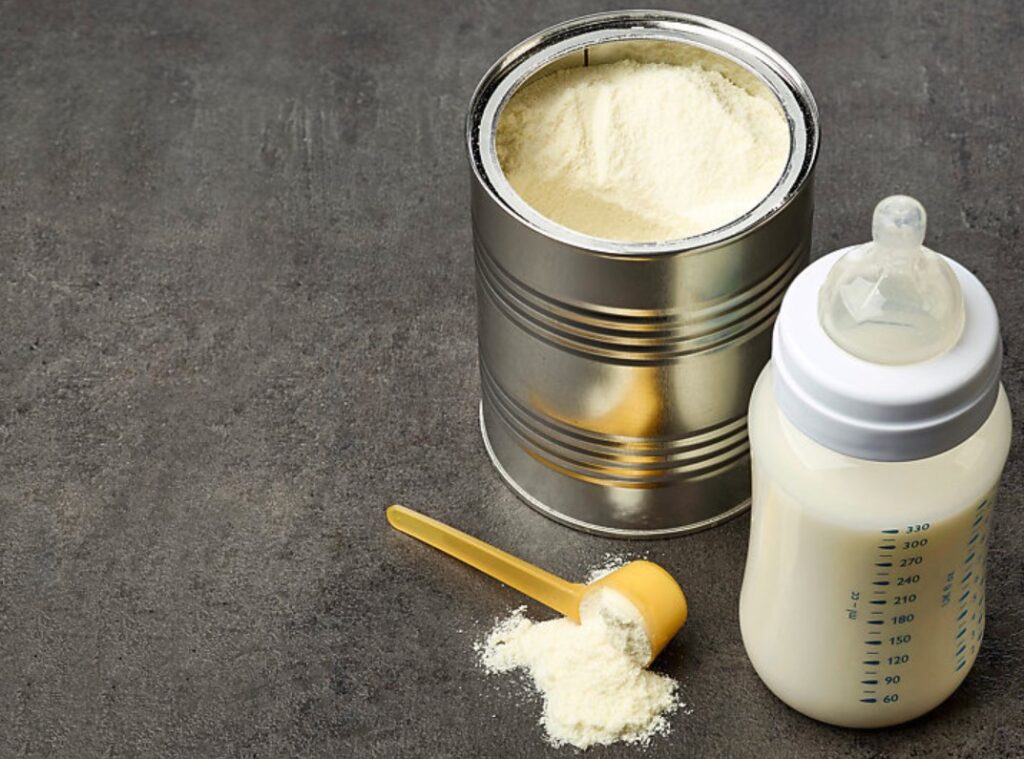 There are many kinds of infant formula, and the most critical thing in choosing is to understand what nutritional goal they solve. The history of milk formulas goes back more than 150 years. Scientific research and developments make the composition of many modern milk formulas as close to breast milk as possible. Such food is made according to infants' age-specific digestive and metabolic needs in their first year of life.
Every parent wants to give their baby only the best, but when it comes to choosing the type of baby formula, it is obvious that there is no one ideal option. It is often not easy for parents to choose the right formula for their baby. All babies are different, so parents should transfer their baby to formula feeding only after the pediatrician's recommendation.
Such advice is always based on the peculiarities of the infant's body: age, weight dynamics, appetite, gut microbiota, allergies, digestive disorders. If necessary, a pediatrician will be able to recommend a therapeutic formula.
And organicsbestshop.com can help parents make a rational choice of baby formula, taking into account the age requirements of the baby, health status, and, of course, the presence of all the vital components for growth and development. After all, the health and mood of your baby depend on balanced nutrition.
2. Forms of the baby formula: What is the difference?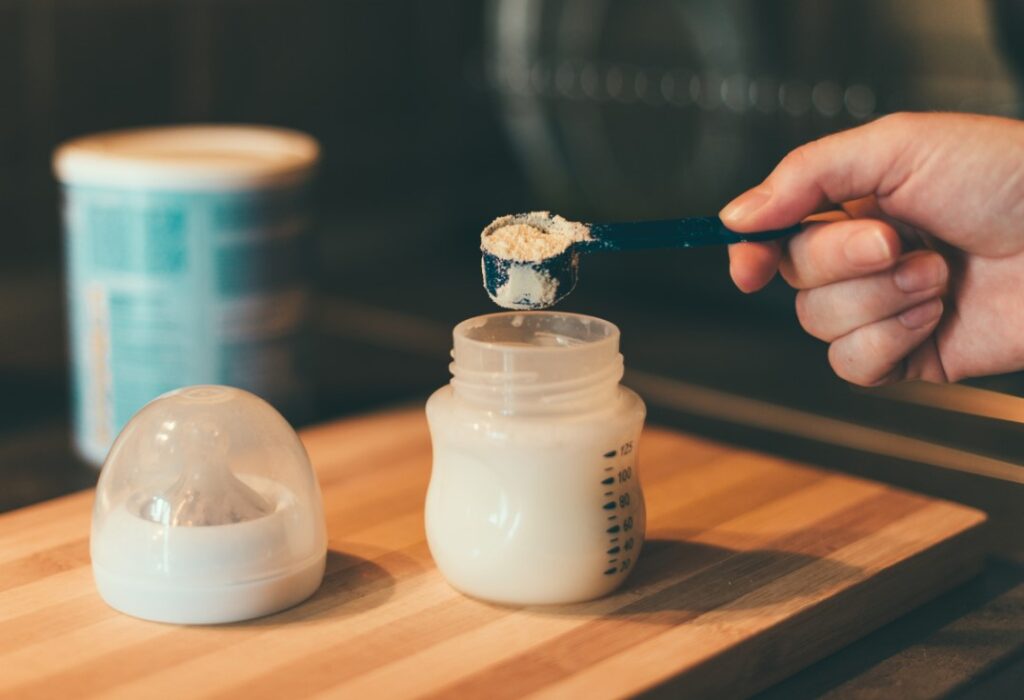 Of course, the most significant and noticeable difference between baby formulas is their consistency. Based on this fact, there are three main forms of the baby formula:
Powder formula is the most affordable and convenient form of baby formula. The preparation requires hot water and a few scoops of powder according to the dosage on the package. The main advantage of this product is that the nutritional composition of the formula is as close as possible to breast milk and can meet the needs of a growing baby's body, providing it with the necessary minerals, vitamins, and trace elements.
Powdered formula, in addition to beneficial substances for the baby, has several other advantages. First of all, they always have a long shelf life and no complicated storage conditions. In addition, they can always be bought in advance.
The cost of powdered formula does not hurt your pocket, which, of course, is also a plus. Such baby food does not require any effort to prepare. It is easy to make, even on a trip. Among other things, the powdered formula has everything you need for a proper and nutritious diet for your baby, and it is both food and drink at the same time.
Ready-to-use formula is a fully ready formula that does not require additional preparation. Such formulas are usually poured in portions in convenient packaging, which retains all the valuable properties of the product and ensures its sterility throughout its shelf life. The ready-to-use formula has the exact proportion of liquid and all ingredients, so you don't have to worry about the amount of formula, the temperature of the water, and its quality.
This formula can be used continuously as a staple food from the first days of life up to 12 months of age. Liquid concentrate formula does not differ in composition from the powdered ones, but it is more expensive than powder form. For some parents it is easier or even more convenient to use concentrate than powder. The only thing is that they have to pay more for such convenience, so the choice depends on the individual preferences.
To prepare this baby formula, you only need to add water and shake it well. This food does not contain preservatives and has a relatively short shelf life. It can be extended somewhat by sealed packaging that protects the living bacteria from the air and sunlight that are destructive. Liquid concentrate formula can be included in the diet of an infant from the first days of life.
3. Formula stages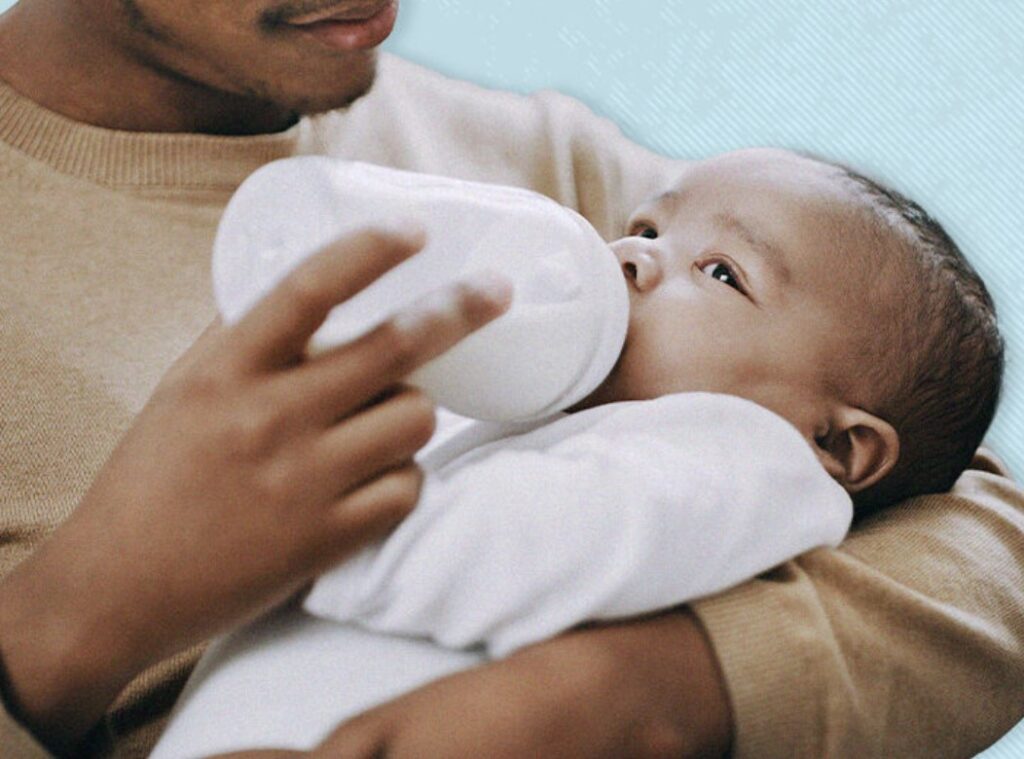 The first thing to consider when choosing the best formula for a baby is whether it is age-appropriate. In the case of breastfeeding, the composition of breast milk changes as your baby's digestive system develops and improves.
Therefore, the formula сomposition is different for each age as the baby grows and develops, the digestive system also improves, and the body's needs for nutrients change. In order to find the right formula for your baby, the number on the formula package means the formula stage for a particular age group of babies:
"0" or the word "Pre" means that the formula is suitable from birth to six months. This formula can also be used for babies born prematurely or underweight.
Formula labeled with a "1" is suitable for babies from 0 to 6 months.
Formula with the number "2" is designed for babies up to 1 year of age.
Formulas marked with "3" or "4" are suitable for toddlers from 12 or 18 months. Their composition is more similar to that of regular cow's milk. Still, they are enriched with additional nutrients to ensure an active child's proper growth and development. The toddler's formula also serves as a source of sufficient vitamin D, calcium, milk proteins, omega-3, and omega-6 fatty acids.
There are also formulas that can be used throughout the first year of life – from 0 to 12 months. This group of formulas is small and of limited use due to the large range of "starter" and "follow-up" formulas.