Camping is a great way to spend some quality time with your family, and it's also a great way to teach your kids some essential life skills. Here are some tips for camping with your kids that will make the experience even more enjoyable!
Planning Your Camping Trip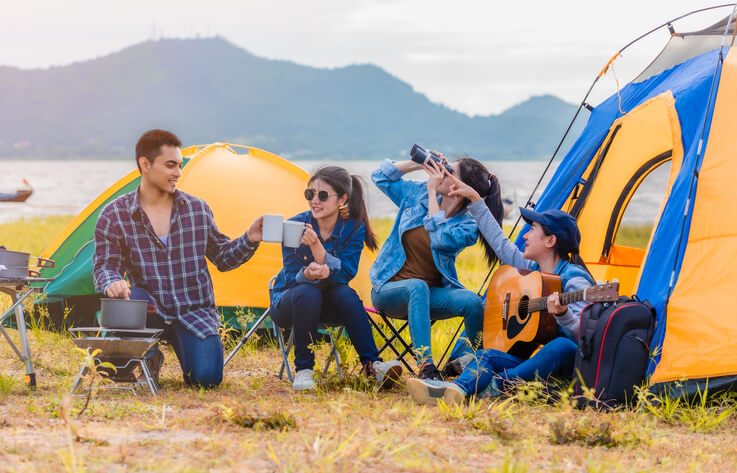 Camping is a great way to spend time with your kids, but it's important to plan your trip carefully. Here are five tips for camping with your kids:
Make a plan. Before you go camping, make a plan. Decide where you'll camp, what kind of campsite you want, and what amenities you'll need (firewood, water, toilets). You can also plan activities and see which trails or parks have the best scenery near your chosen spot.
Pack light. One of the best things about camping is that you can pack as light as possible. This means leaving behind everything you don't need for the weekend — no TVs, radios, laptops, or games. If your kids are old enough to pack their own gear, let them! They'll enjoy being more involved in the planning process and will be excited about all the new discoveries they make on their trip.
Be prepared for bugs. No matter how much preparation you do before camp- ing, there's always going to be something that surprises you. Be prepared for bugs — they're common in outdoor settings — and bring along insect repellent if necessary. And remember to take precautions against the sun — even on cloudy days, the sun can be harmful to your skin if you're not properly protected.
Make sure your kids are aware of safety precautions. When camping with kids, it's important that they know the basics about safety — including how to use a firepit and what dangers lurk around campfires. (Remember: never leave a child unattended near a campfire!)
Bring along games and activities. If your kids are bored, they might start exploring their surroundings unsupervised. That's not a good thing when you're in an unfamiliar place! Bring along games and activities to keep them occupied while you're cooking dinner or taking a break from the tent. In some cases, you might want to consider some additional gadgets to make life easier to help us make our day-to-day life easier and get boring tasks out of the way.   From the best adapters, earplugs, space-savers, travel safety to portable chargers. Simply do your homework on gadget backpacks to prevent any kind of unexpected situation possible.
Preparing Your Kids for a Camping Trip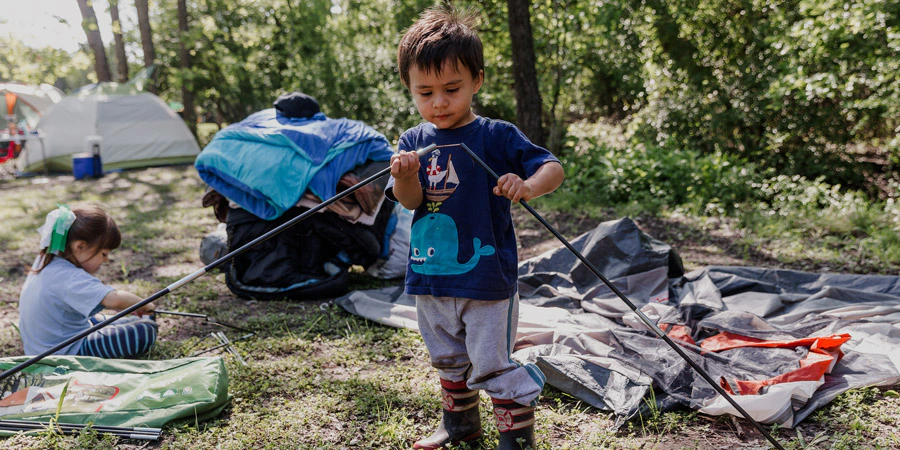 If you're planning a camping trip with your kids, there are a few things you'll need to prepare them for. Here are some essential items:
A tent and sleeping bag: A good way to ensure a restful sleep while camping is to bring your own tent and sleeping bag. You can also buy a tent together as a set, which will save you some money.
An outdoor camp stove: Unless you're camping in an area that's accessible to electric campsites, you'll need an outdoor camp stove to cook your meals on. Make sure the stove is lightweight and portable so you can take it with you when you're packing up.
Cooking utensils: Make sure you have everything you need to cook your food, including cooking utensils. Bring enough pots and pans so everyone can cook their own meal.
First-aid kit: Kids survival kit is essential if there are any accidents while camping. Make sure the kit includes supplies like bandages, ointments, and painkillers.
Spare clothes and shoes: If something goes wrong while you're camping, having a few spare clothes and shoes will help you get back on your feet quickly.
Dressing Your Kids for a Camping Trip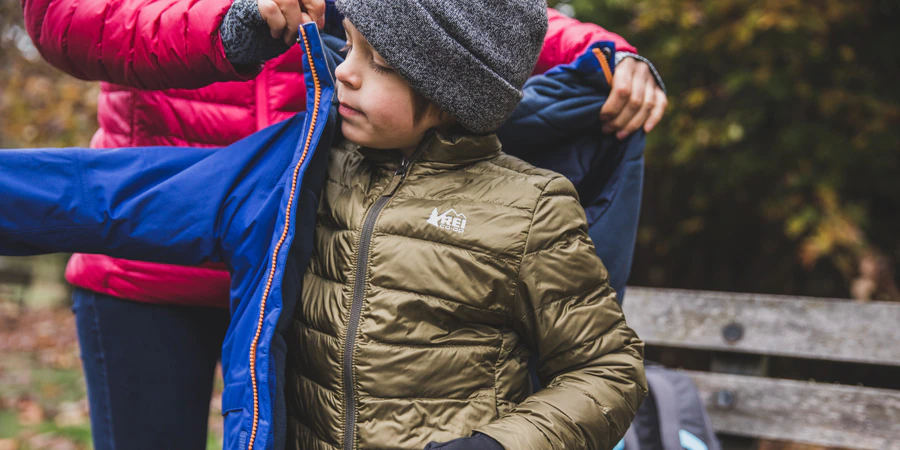 Camping with your kids can be a lot of fun, but it can also be very hot and sweaty. Make sure you have the right gear on hand to keep your kids comfortable and safe. Here are some essentials you should bring when camping with your kids:
– A hat or sunscreen to keep them cool and protected from the sun.
– Shorts or pants that are comfortable and stretchy, since they will probably be moving around a lot.
– A t-shirt or shirt that can be washed in the dishwasher if it gets dirty,
Some other things to bring:
– An insect repellent that is effective against mosquitoes, ticks, and other bugs
– A water bottle for each person in the group
– An extra phone charger for when the power goes out
– Snacks and drinks for the kids (especially if there is no wi-fi available)
Tips for Making a Camping Trip a Success
A camping trip with your kids can be a lot of fun if you prepare for it in advance. Here are some essential tips to make the trip a success:
1) Plan your itinerary well in advance. Decide what attractions or activities you and your kids want to see and plan a route that covers them all.
2) Make sure you have enough food and water. Pack plenty of snacks, lunch, and breakfast provisions so you won't have to stop at a gas station during your trip. And always bring a full water bottle; even if you think you'll only need a sip or two, chances are you'll need more than that in the heat.
3) Arrange transportation ahead of time. If you're using public transportation, make sure to research schedules and plan your trip around when buses and trains will be running on schedule. If you're using a car, make sure to leave plenty of time for detours and long drives.
4) Let your children know about potential delays or cancellations. Let them know, so they don't get upset if something comes up unexpectedly. And if there is any chance of inclement weather, let them know about that, too.
5) Have fun! Camping is all about enjoying the outdoors with your family, so don't stress too much about making it perfect. Just make sure you have a great time and that everyone comes home safe and sound at the end of the day.
Conclusion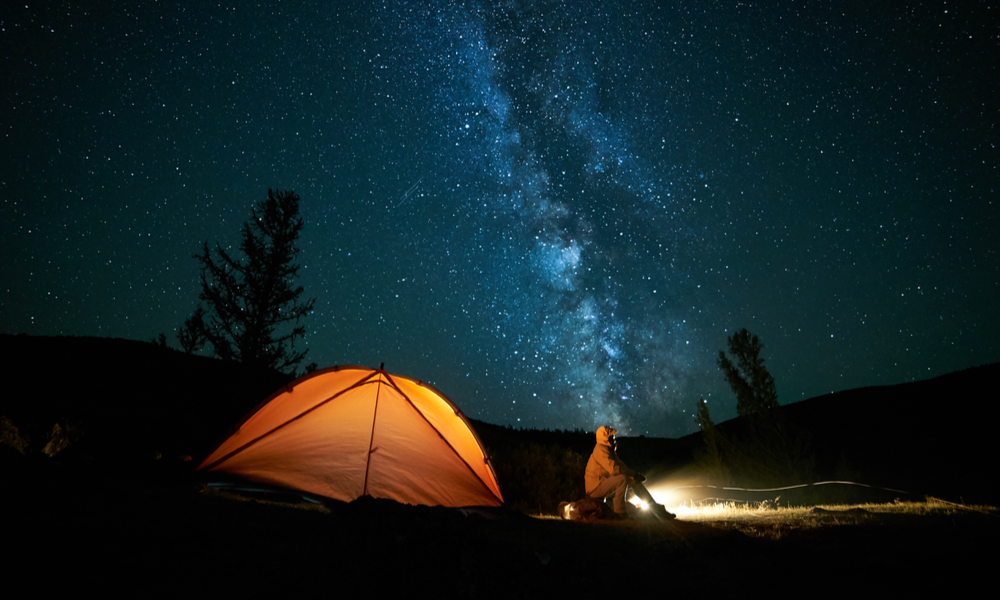 Camping is a great way to get your kids out of the house and into nature. However, it's important to be prepared for all sorts of weather conditions and make sure you have the right gear with you when camping with your kids.