Pregnancy is the most beautiful period of life for many women. The very thought of carrying a new life makes a woman forget about nausea and other ailments that usually accompany pregnancy. Although it is a period in which to enjoy and rest, there are still classic daily household chores waiting to be done.
One of these household responsibilities is cleaning the floors. Although cleaning floors is not a physically too strenuous and difficult job, in advanced pregnancy it becomes harder than it actually is.
The spinal column suffers a great load with increasing body weight, and any additional load can lead to pain. Special attention should be paid to the positions in which certain jobs are performed.
Protective positions and movements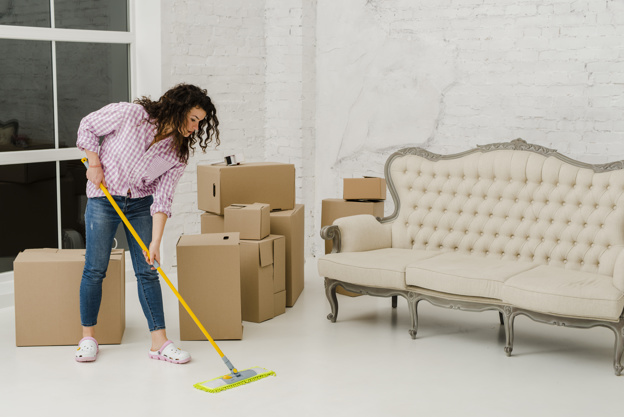 Reduce the load suffered by the spinal column and to prevent possible injuries to muscles and joints that are stretched and softened during pregnancy under the influence of hormones and increased body weight.
Scrubbing the floors with a mop or cleaning with a broom is perfectly fine, but if you do it gradually and don't get too tired because overdoing it can lead to lower back pain. When it's time to clean the floors in your apartment or house do it several times, room by room, and rest often.
Many cleaners have a strong and unpleasant odor and can be dangerous after prolonged inhalation or direct contact. Use milder cleaners, and you can also use baking soda, lemon, and vinegar that will perfectly remove all the dirt in your apartment, without harmful chemicals.
Whether you live in a house, an apartment, or a condo, the job of cleaning comes down to the same thing. Of course, you can always hire someone to help you clean at least from time to time during pregnancy, and even when you give birth because you will need time to recover and you will be completely dedicated to the baby.
Speaking of apartments and condos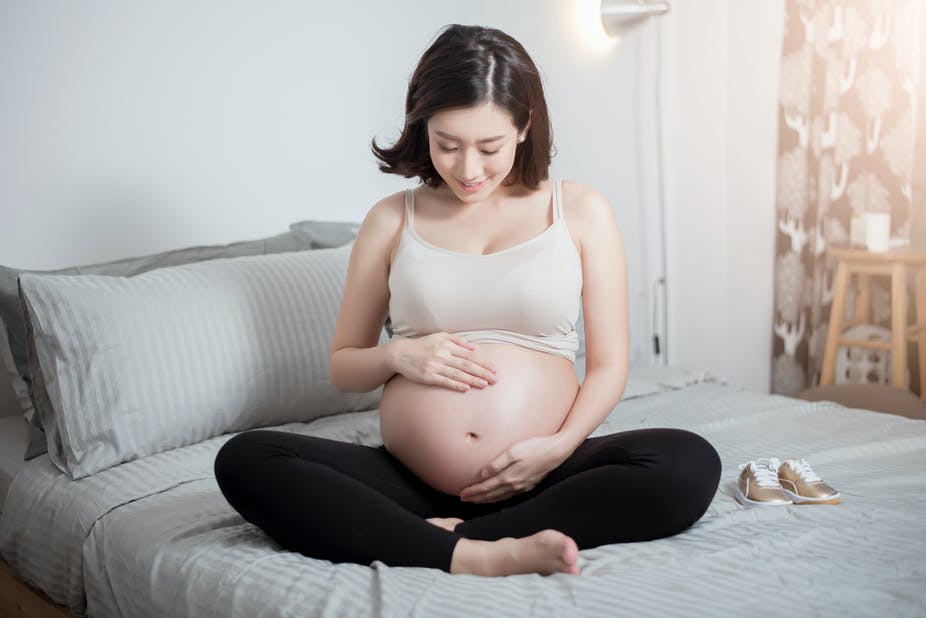 Many think they are synonymous. Well, in principle they are, at first glance, but with certain differences that are sometimes not noticeable to the eye. Ok, the apartment is usually located in larger residential buildings and is rented out, while the condo housing unit is owned by the person who lives in it.
So, the maintenance of the apartment, as well as utility costs are not borne by the tenant, but by the landlord, it is up to the tenant to pay the rent, while in case you own a condo, you take on the costs of monthly maintenance, bill payment, and so on. If you are still not sure about the differences between an apartment and a condo and what is a better option, you can read this post to help you with it.
What the apartment and the condo have in common is that both can have accompanying content such as a gym, pool, and the like. Whether you are a tenant or property owner within the property, you will be able to use the services free of charge.
In addition to the owner, the condo and the apartment differ in something else – the condo usually has a private entrance and is fully adapted to normal life, ie it has sewerage, electricity, water, heating, and so on, while the apartments are usually a little more luxuriously equipped, offer great comfort, and many associate them with the temporary stay of wealthier guests. This is especially true for renting apartments in well-known tourist destinations.
When we talk about the price, we would say that the price of a condo is much more acceptable than the price of an apartment. The apartments are designed for a temporary, luxurious stay that allows tenants to enjoy without having to think about breakdowns or anything else. The condo is more spacious, has everything you need to live, and must have at least two rooms, while apartments often have only one room or one bedroom.
Let's go back to pregnancy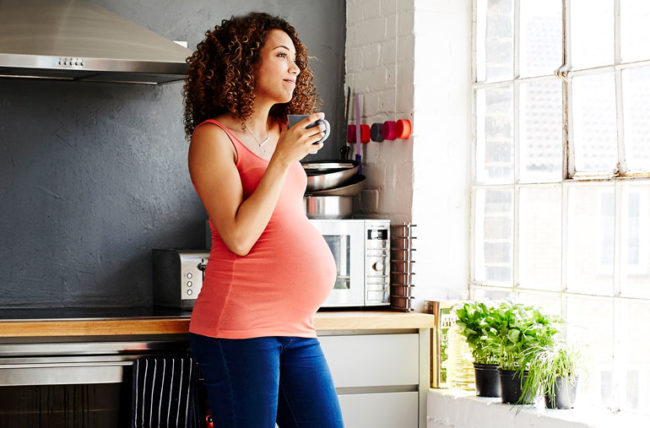 Since you already have a family, living in an apartment would be physically easier for you because you would not have to think about cleaning, but on the other hand, a condo is something that gives a feeling of home. After all, if you need help with cleaning, it's not hard to find!
Final thoughts
The choice of living space is dictated by individual preferences, lifestyle, and financial possibilities, so the choice of house or apartment is very individual. If you are hesitant between the apartment and the condo, the first thing you need to consider is the price. If you are buying because you plan to live there, a condo is a lot of options, because, as we have already said, it is adapted to normal living conditions, ie it has everything you need to feel comfortable and make it a home.
On the other hand, in the apartment you will feel like a queen, others will clean for you, and you will enjoy a more modern and expensive interior, although much smaller than a condo. Buying an apartment is a complete hit if you intend to rent it.
You should certainly not suppress your emotions and desires, but you need to consider other arguments as well, such as the budget you have and the real-time you can set aside to maintain the property. One thing is common to these types of housing – they have many advantages over the house, but also one drawback – respect for house rules. Freedom of behavior is limited and there are house rules, so one needs to adapt to community life.
Living in a building, therefore, requires cooperation with other tenants and implies consideration for everyone. At first glance, this may seem scary, but it is very easy and without any problems to get used to it. In any case, think carefully before you decide, because in both cases you will have to set aside a slightly larger amount of money.