First of all, congrats on getting pregnant. You are entering these 9 months that may seem hard but they will bring something you will care for and love for the rest of your life. Being a fashionable woman, you are trying to adapt to these changes on your body while still looking great.
That is really easy these days with so many different options and ideas you can get from the internet. Just remember that you don't have to change your style completely, you can just upgrade it. 
We made this article to ease your transition into this mommy season, tell you some tips and tricks on how to style your new look and be confident. 
Try to use your own clothes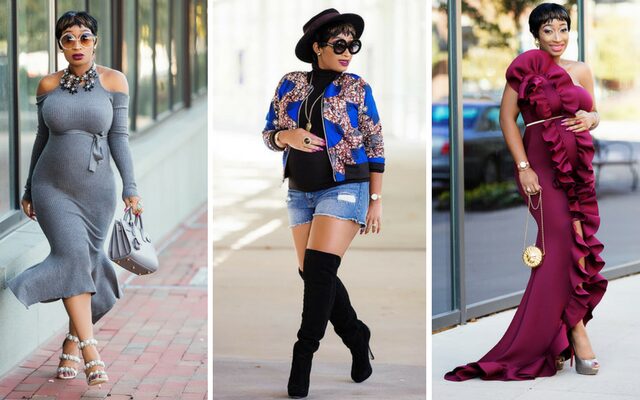 Before going to the mall and buying everything, because it's easy to overspend in this situation, look what your wardrobe has to offer.
You might get surprised at how many clothing pieces that you own can wear during these 3 trimesters. Pieces like leggings, sports bra, or other activewear can be crucial. Also, wide and loose sweaters, blazers, or high waist skirts.
 Long dresses can help you accentuate your body while hiding your belly. In your first trimester, you can wear almost everything you have, after that the body changes become much more evident.
What should you buy?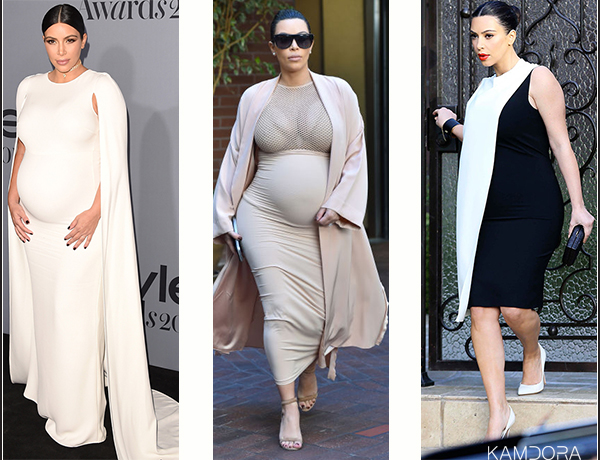 If you are planning on hitting the stores and buying all you think you need, keep in mind that your body changes very fast. So, it is our suggestion to buy at a slow pace. Don't go and spend everything on pieces that fit you now, instead buy one pair of bottoms and a few upper clothes. Make sure that the clothes you buy can last longer than the pregnancy period and you can wear them after that. 
Buying activewear like leggings and yoga pants is important because they are very comfortable and that is your top priority. Always be comfortable! This type of clothes you can wear after pregnancy so it's not bought in vain. Also, you can wear them while doing your pregnancy workout. 
Undergarments are a major key for you to feel comfortable. Getting yourself a new bra is important because your breasts will become bigger and you don't want your old bra to cause discomfort. Find a bra that makes you feel appealing but also pleasant. Comfortable underwear is a thing you should consider purchasing. Comfy panties made from 100% cotton are a good buy. 
At some point during your pregnancy, your old jeans will not be able to fit you. That is not a point to be desperate about, you should consider buying maternity slim fit jeans which are more elastic and won't be tight on your tummy. Combining them with a loose long shirt or with a peplum top can be a very good outfit whatever the occasion.
Other maternity clothes can be good too, just don't spend much since you can wear them only while being pregnant. Long dresses with nice colors and patterns can make you feel very attractive, especially if they have cleavage since your breast will become bigger. Don't be surprised if you turn heads, most important of your partner. 
Comfortable footwear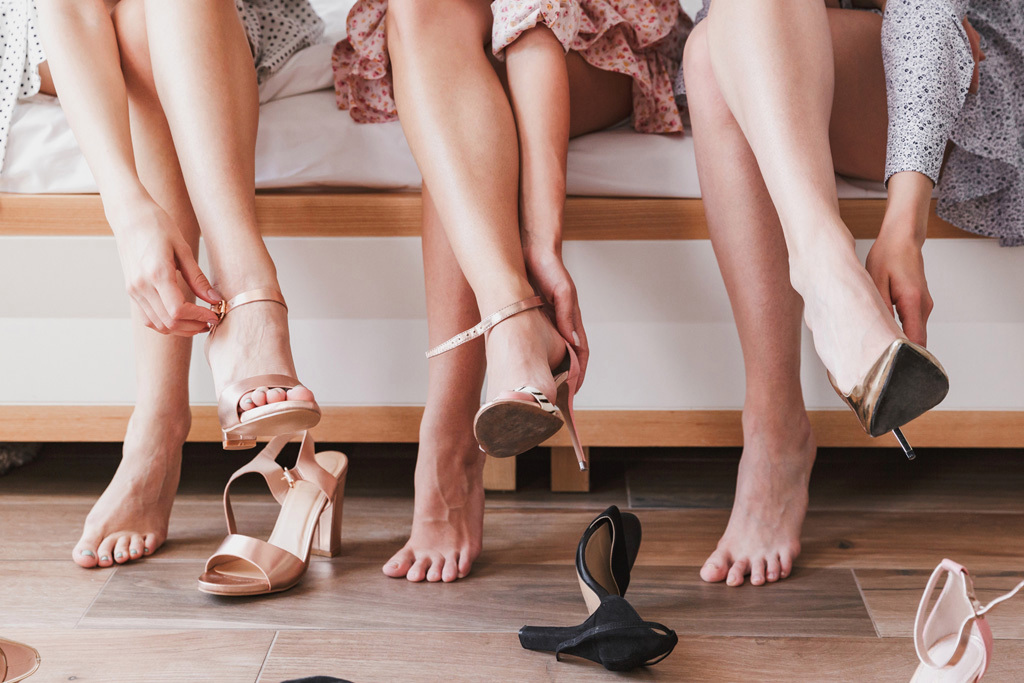 Make sure to wear comfortable shoes since that's where the whole body support comes from. In your pregnancy, your ankles can become swollen. You want to keep your circulation right as well, so you might want to skip on wearing tight shoes.
You may want to avoid wearing hills since they won't feel good on your feet. In winter you can wear flat boots, in spring and autumn you should think about running shoes since they are really comfortable and in summer since it is really hot and you want your feet to breathe sandals can be a really good idea.
Styling tips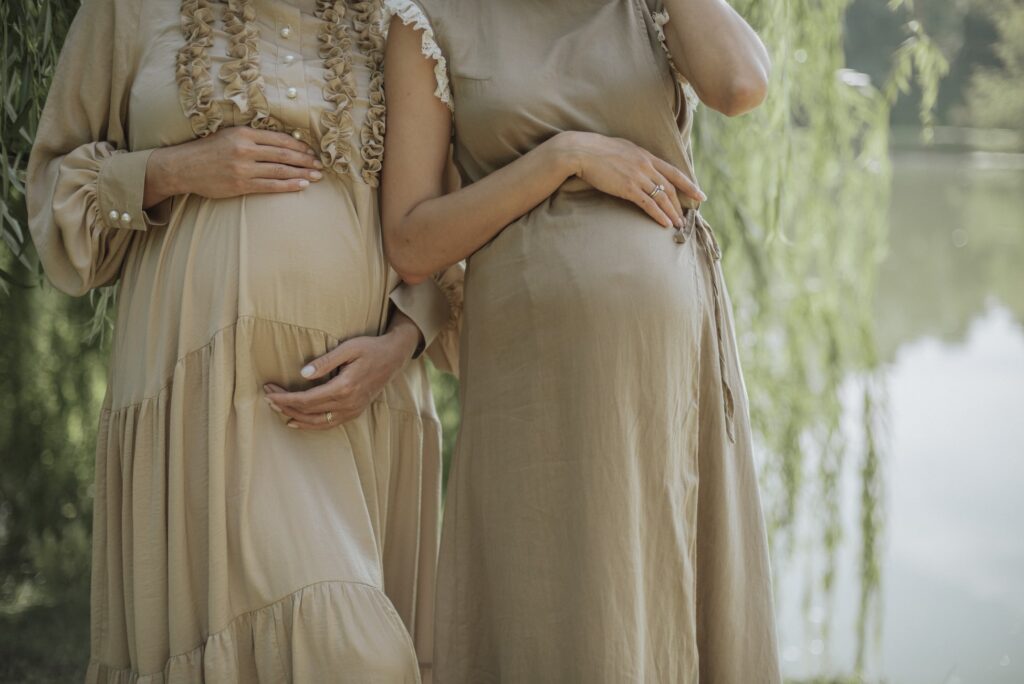 Having a good outfit brings up your self-confidence. Buying all these clothes was the first step, now it's time to combine them. No matter the occasion you can and should look stylish. Wearing your maternity jeans with a loose-fit t-shirt can look very good on you. If you are on a formal event, you can wear these jeans with an open blazer since it hides the belly very well. 
Another way of hiding your tummy is wearing peplum t-shirts. If you don't have maternity jeans and your regular jeans become too tight, replace them with the regular black leggings and you will look beautiful as well. You can combine the leggings with a long knitted sweater and feel as cozy as you can. If you want to show your belly there are many options you should consider. Tying up a knot above the belly can show up your waist.
You should also consider wearing high waist skirts and wearing a dress since they are really comfortable. And if you want to show your tummy, a belt will get the job done. Other types of belts support can your belly and your lumbar spine too (very important). They may not look appealing but they are very important, also, you can cover them easily with your clothes. Another accessory you should wear is scarves.
Cashmere Scarf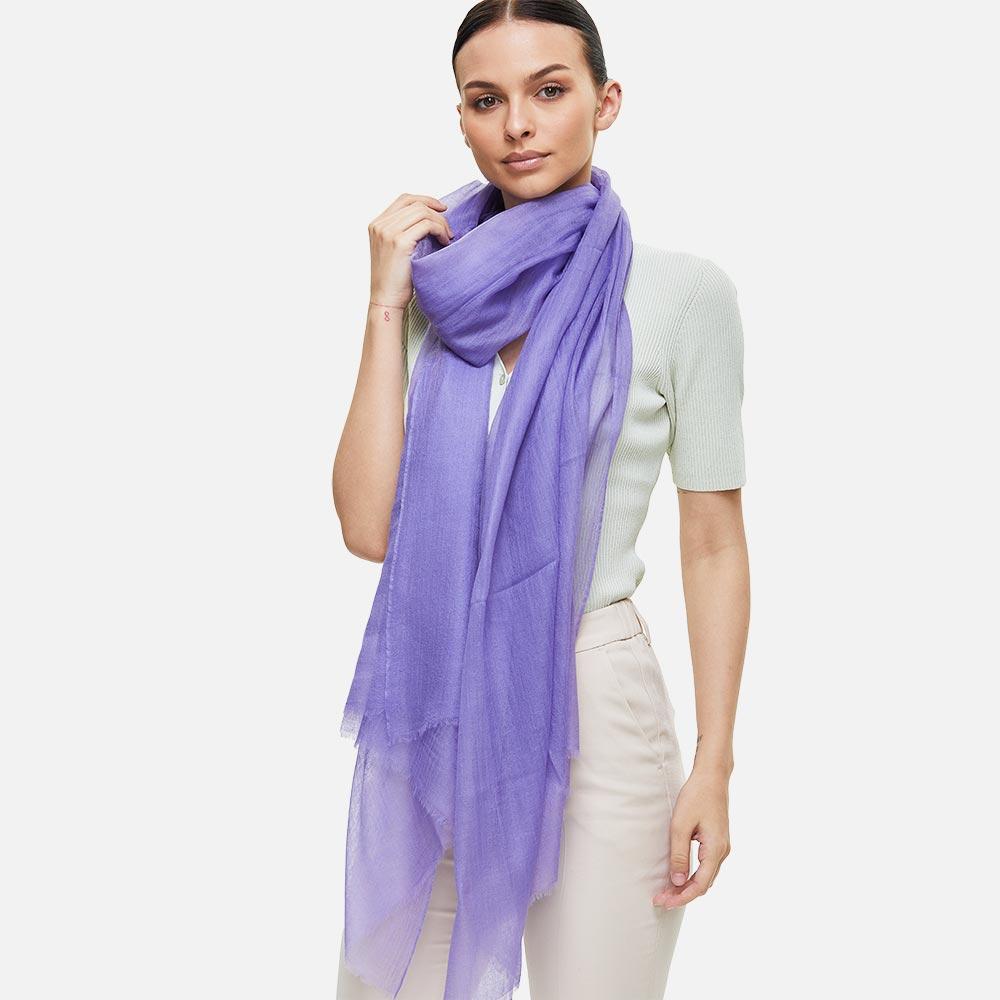 They can be an eye-catching detail that adds color and depth to your style. A high quality scarf can keep you warm during the winter, which is exactly what you need if you want to go outside and walk for a bit. Click here, if you want to find a women's cashmere scarf fit for your measure. Keep in mind to avoid adding too many layers of clothes, since your hormones are through the roof and you can feel very warm indoors. 
Conclusion
Just because you are pregnant now, and going to become a mom, it doesn't mean that you have to change your style completely. Just make sure you are wearing comfortable clothes, and wear what makes you happy.
Keep in mind to save your pregnancy clothes because you may become pregnant again in the upcoming years and you will save money on buying new clothes. You should create a separate space in your wardrobe just for your maternity clothes, so you don't have to look at them every time you open your closet after giving birth.