Since there are plenty of restaurant recipes you can make in your home, you can make a great meal for your friends. Do not refrain from preparing one of these delicious dishes for yourself and your loved ones just because you know nothing to do. To help you with this, we have set aside for you a few meals that are very easy to prepare. You can also prepare some with the ingredients you have at home.
1. Spaghetti with red sauce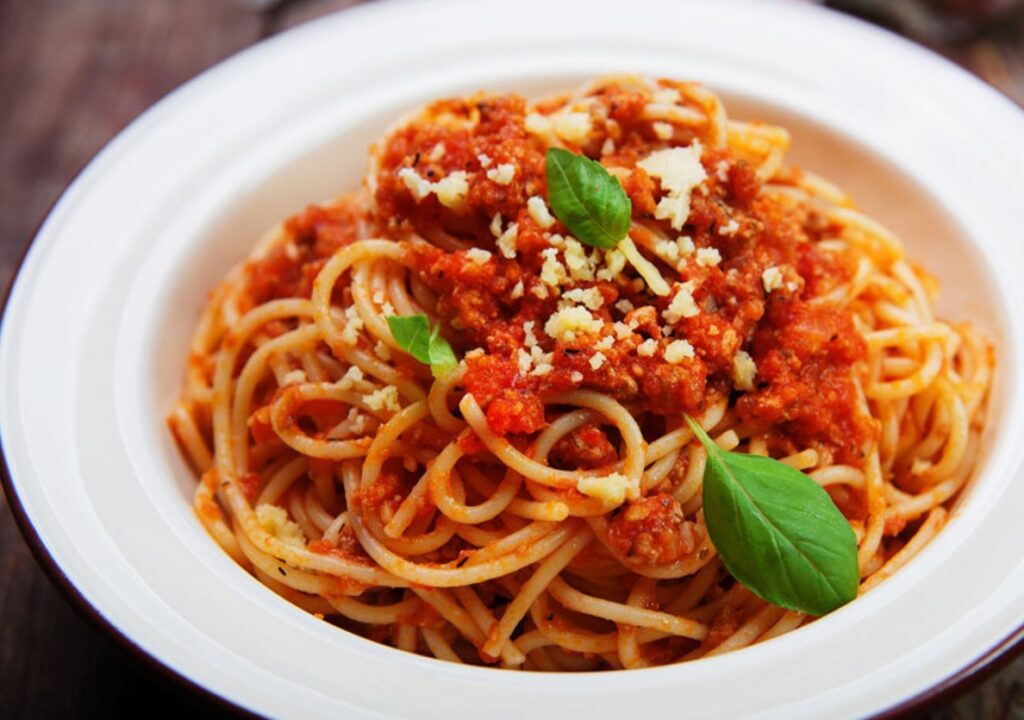 Although everyone thinks that spaghetti is a specialty of Italian cuisine, Marco Polo actually brought it from China. After that, the Italians included it in their daily diet and adopted it during the 13th century. Later, the first plant for the production of spaghetti was put into operation, and today it is produced all over the world. However, Italian pasta remained the best, and many say that it is sown because of the quality of their durum wheat. So you can never go wrong with this choice.
You will need the following ingredients for this meal. First, prepare a package of spaghetti, 1 large peeled tomato or 2 smaller (can tomato sauce), 1 onion, 2 cloves garlic, basil, 125 g butter, a little crushed paprika, and salt. Pour the peeled tomato into the pot, then peel the onion, cut in half, and add. Put the whole butter, peel the garlic and put the whole cans inside, which you pressed a little with a knife.
Then add whole basil leaves, a little crushed pepper and salt. Put on medium heat and cook for about 45 minutes. Meanwhile, cook the spaghetti. When the sauce is ready, remove the onion and garlic and basil. The sauce should be creamy. Put the spaghetti in the sauce and your meal is ready. It is even a very healthy meal, good for those how to take care of their nutrition, except those on a Keto diet. If you need to prepare something suitable for Keto, click here and get some ideas.
2. Meatballs in tomato sauce and mashed potatoes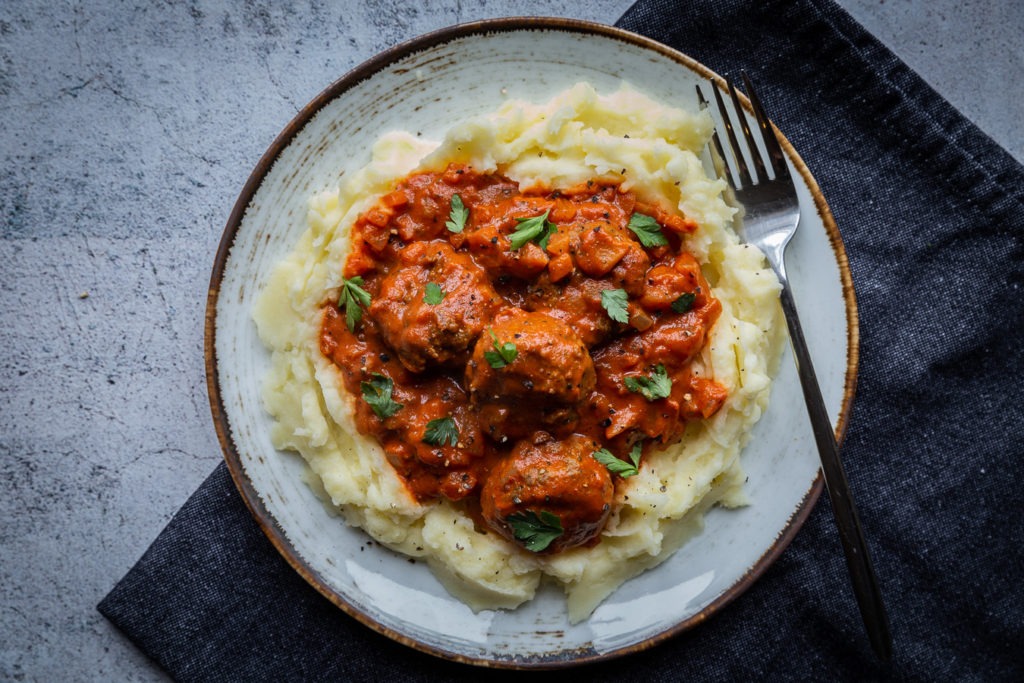 We are sure that your friends will enjoy juicy meatballs, tomato sauce and mashed potatoes. We must mention that this is a great meal for all beginners in the kitchen because it is very easy to prepare. For the tomato sauce, you will need 1 onion, 2 cloves of garlic, half a stick of green celery, primrose, 3 tomatoes, 2-3 tablespoons of white flour, 1 liter of water, salt, pepper, dry spice, bay leaf, oil and sugar.
It is necessary to heat the oil to a medium temperature, then add finely chopped onions and garlic to simmer. When the onion has softened, add three tablespoons of flour and lightly fry until the flour turns brown. In a blender, mix the tomato and celery stick and add it to the pot where the onion was simmering.
Pour about a liter of lukewarm water and season with salt, pepper, dry spice, parsley and two bay leaves if desired. Add half a teaspoon of sugar to soften the tomato acid. Leave to simmer for about half an hour. You can buy mashed potatoes or you can make them yourself. If you want to make mashed potatoes yourself, prepare 1 kg of potatoes, 50 g of butter, dry spices and pepper.
Boil the potatoes, when the potatoes are ready, save the water in which the potatoes were boiled, and drain the potatoes so that very little water remains in the pot. Add butter and spices and start mashing the potatoes. During kneading, add a little water in which the potatoes were boiled until you get the desired density of puree. Optionally, you can add milk instead of water.
3. Carrot salad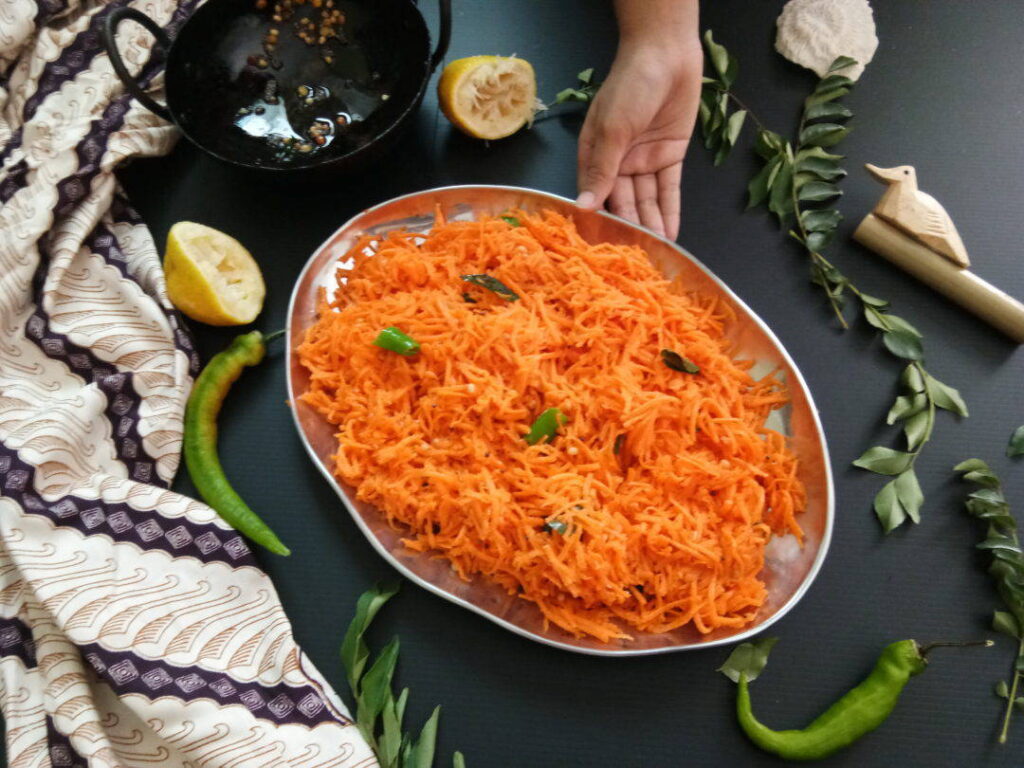 Carrots are on store shelves all year round and there is never much excitement around them. However, you can prepare many interesting and simple dishes with these vegetables. Prepare vitamin salads that are tasty and healthy. You can always prepare them with a meal if some of your friends are careful about their diet.
For example, make a carrot salad with cabbage. In that case, you will need carrots, onions, cabbage, greens, limes, salt and sugar. Make a marinade for the vegetables in a deep bowl. Mix with sugar, squeeze the juice of half a lime, mix well. Chop the onion thinly and grate the carrot on the rough side. Put the carrot and onion in the marinade and let it stand for 10 minutes at room temperature. While the carrots are sour, wash and chop the cabbage.
Stir well with your hands, so that the juice comes out of the cabbage, and then squeeze the juice from the other half of the lime. Drain the carrot and onion marinade, add the cabbage to the rest of the vegetables and mix everything. Rinse and cut. You can add black pepper or sweet pepper as desired.
4. Chicken with ginger and mushrooms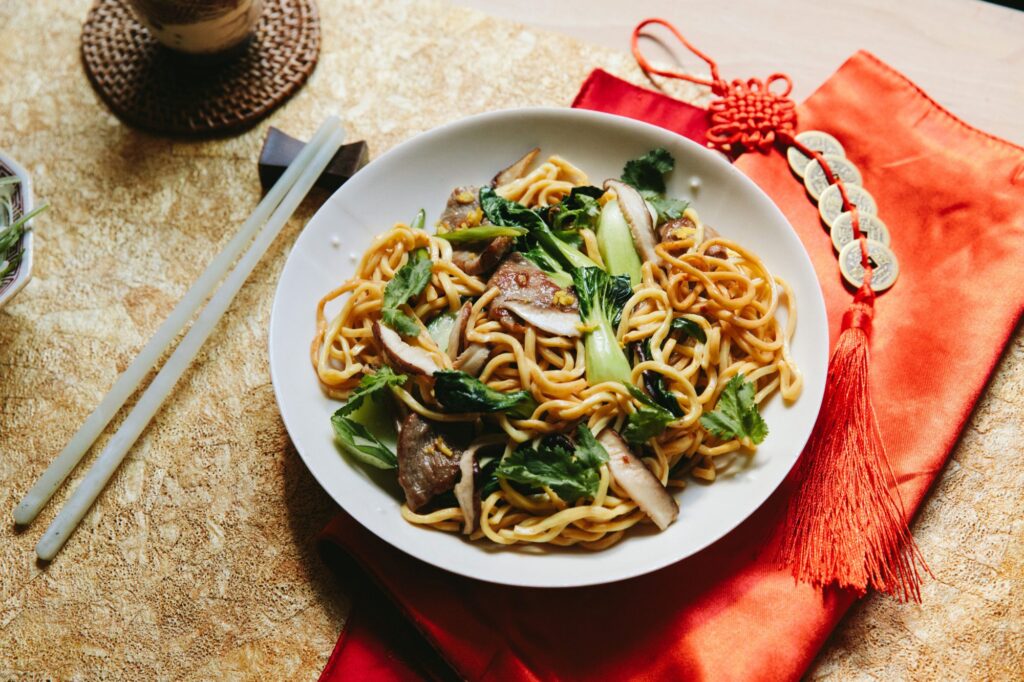 If you and your friends are fans of Chinese cuisine, then you will enjoy this dish. Chinese cuisine is dominated by all flavors, from sweet and spicy, through bitter and salty, to sour. Chicken occupies a very important place in Chinese cuisine, and recipes for preparing dishes that contain chicken are numerous.
If you don't like going to restaurants, preparing Chinese food is one of the ways to bring Chinese cuisine to your home and your table. You should know that precision and accuracy are very important in Chinese cuisine, so it is necessary to cut all the ingredients to the same size for each recipe, and it is also very important to use appropriate measures.
For this meal, you will need 400 g of chicken fillet, 1 tablespoon of corn starch, 50 ml of oil, 1 clove of onion, 1 teaspoon of chopped ginger, 1 teaspoon of dry spices, 1 teaspoon of salt and a few drops of sesame oil. Cut the meat into thin noodles and mix it with cornstarch. Then, cut the cleaned champignons into thin slices. Fry the meat in hot oil. When the place is ready, add the champignons in the same oil, and fry them as well. Finally, add the prepared spices and finish the dish.
Conclusion
So, preparing a certain restaurant food is not too demanding only if you follow the recipe carefully. In fact, this can be a great pleasure and a source of fun. So indulge in your culinary skills, our recipes and surprise your friends with delicious food.