Are you someone who loves to cook? Are you a proud mom who is constantly making some new recipes and is surprising her kids with delicious meals? In this article, we will list and talk about some unique recipes that you can try and make. Ready to get creative? If so keep on reading and find your favorite!
Top 6 Great Home Recipes for Moms
1. Shrimp Scampi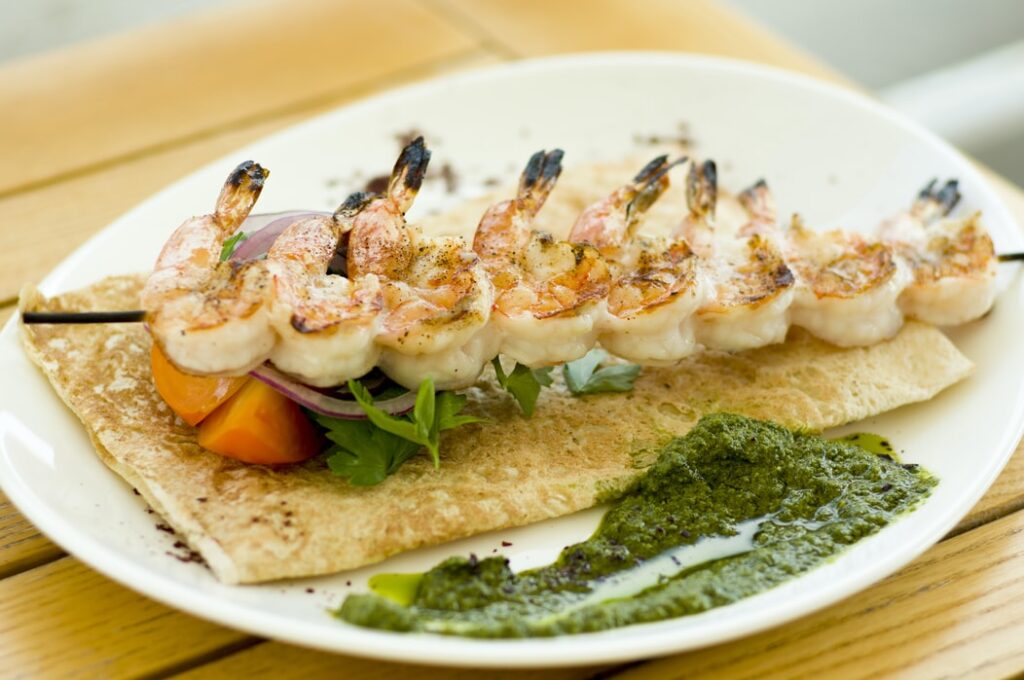 If you want to feel a taste of Mediterranean food and you and your kids love shrimps, this recipe will suit all of you! It is not too hard to make + it is the perfect dinner-time dish.
Ingredients:
Linguine
Shrimps
Olive oil
Garlic
Butter
Step 1: Turn on your stove and let the water boil. Add salt and linguine for 10-15 minutes of hot boiling.
Step 2: Season your shrimp however you like. Fry it in your pan on medium heat. Add garlic or even red pepper to the pan to give it that delicious taste.
Step 3: Once fried you should return the shrimp along with linguine into the cooking water. Add the butter and cook for two more minutes so that all of your flavors melt in together.
2. Buffalo Chicken Enchiladas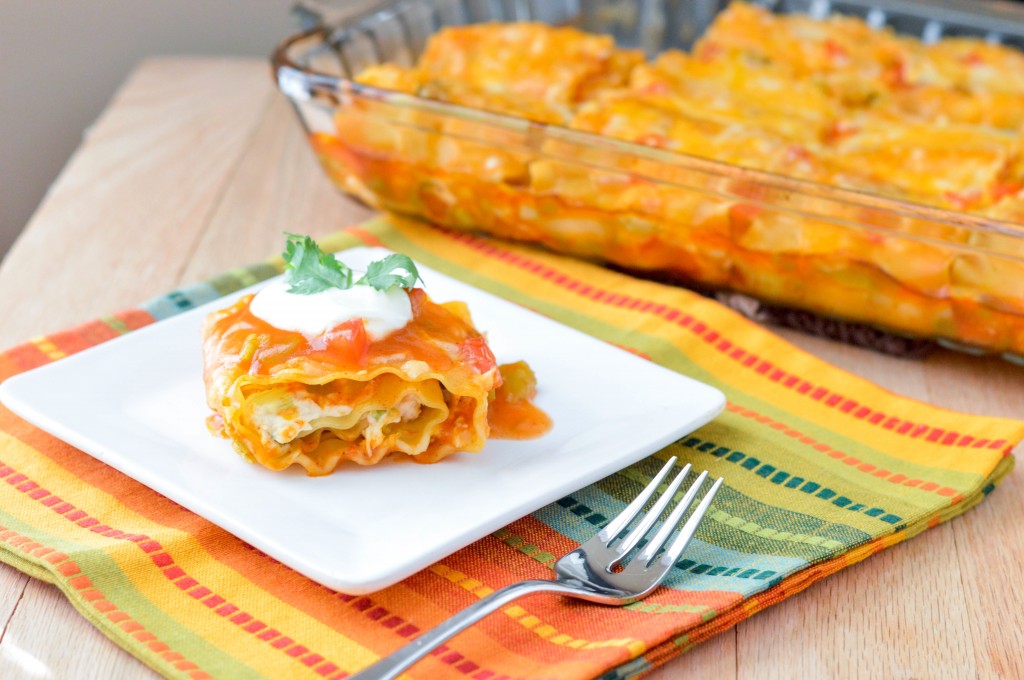 Who doesn't love tortillas or enchiladas? Kids go crazy for them and moms tend to make them with ease and in a matter of minutes! Here is a practical recipe for you to follow.
Ingredients:
Unsalted butter
Shredded chicken
Cream cheese
A sauce that you and your kids love
Cumin
Tortillas
Step 1: Turn on your oven and preheat it to 400 degrees. Butter your chicken and mix it along with your cheese in a bowl.
Step 2: Put cumin in a large bowl and stir it along with butter. Add your favorite sauce to the bowl as well.
Step 3: Microwave the tortillas for around 30 seconds and make sure that they stay warm.
Step 4: Put your chicken in a tortilla and pour your favorite sauce on top as well. Use the remaining amounts of cheese and leave it in the oven for 15 minutes. Take it out of the oven and let it cool down.
3. Glazed Salmon & Carrots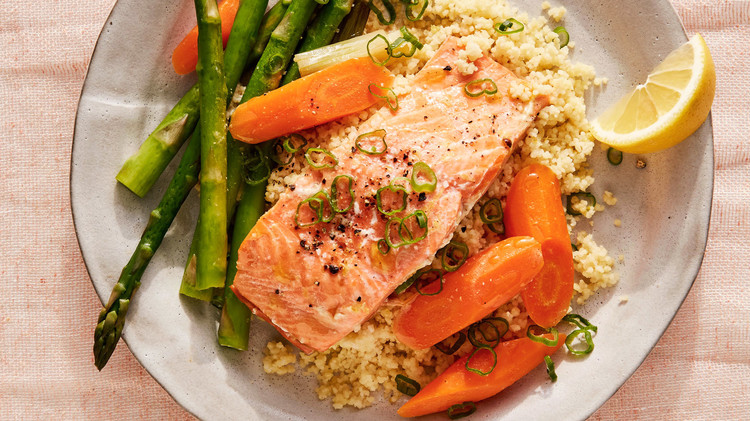 Salmon should be on your go-to list due to its source of vitamins, minerals, as well as fiber, and healthy fat. Aim for a fish-based dinner or lunch at least once a week.
Ingredients:
Olive oil
Carrots
Honey or agave nectar
Salmon fillet
Lime juice
Salt and pepper
Cumin and coriander
Almonds
Step 1: Broil your carrots for 4 minutes. Make sure that the broiler is properly preheated before.
Step 2: Add olive oil and agave nectar in a bowl. Add lime juice to it as well. Apply the mixture on top of your salmon.
Step 3: Put the salmon on the broiler pan and cook along with your carrots.
Step 4: After 7/8 minutes add cumin and coriander on top of the salmon. Get the food out of the bowl and decorate it with almonds before you serve it on a plate.
4. Caesar Salad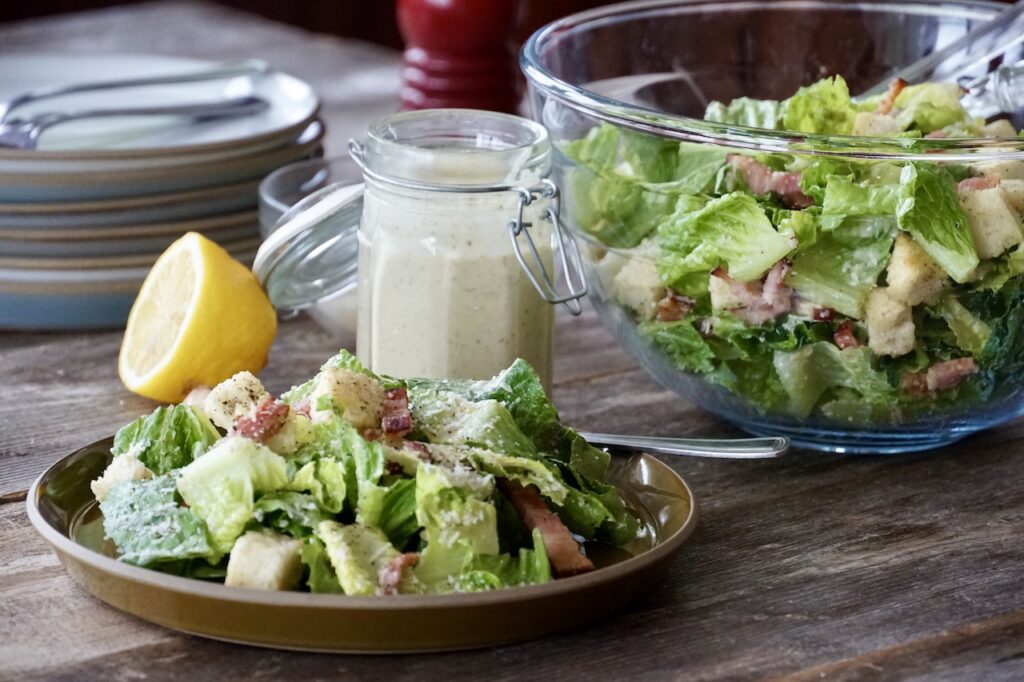 Salads are the simplest go-to dish that you can make. A lot of younger moms, as well as workaholics, tend to make them since they are so easy, practical, as well as affordable. Let's not forget to mention that they are also super delicious.
Ingredients:
Olive oil
Chickpeas
Garlic powder
Caesar dressing
Parmesan
Chicken breasts
Step 1: Heat the pan and add olive oil to it. Add chickpeas, garlic powder, as well as salt to get the pan seasoned up.
Step 2: After 10 minutes add your chicken breasts. Make sure that you cut them into small cubes beforehand for better presentation and easier digestion.
Step 3: Fry for 5-8 minutes. Add the fried ingredients to a large bowl/plate. Decorate the salad with Caesar dressing, greens, parsley leaves, tomatoes – whatever you and your family love to eat.
5. Mac & Cheese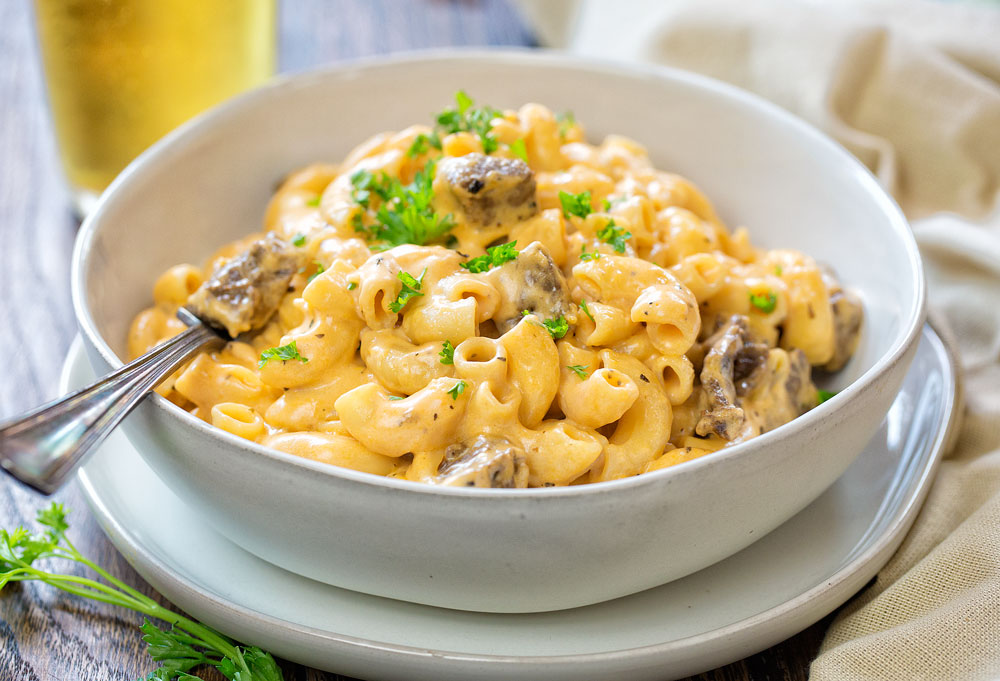 Every kid loves to eat mac & cheese, while grownups find it a quick and easy meal to make. If you're looking for a quick and easy dinner recipe, give this one a go!
Ingredients:
Macaroni
Salt
Butter
Cheddar cheese
Milk
Step 1: Add your macaroni into a multi-cooker. Put water and salt on top of it as well. Cook high for five minutes.
Step 2: Unlock and remove the lid off of your cooker and switch to a low saute setting.
Step 3: Add the evaporated milk along with the butter into the cooker. Stir the mixture and add cheese on top so that it can melt with the rest of your food.
Step 4: Take it out of the cooker after 2-3 minutes and serve while it's still warm & properly melted.
6. Bacon & Egg Spaghetti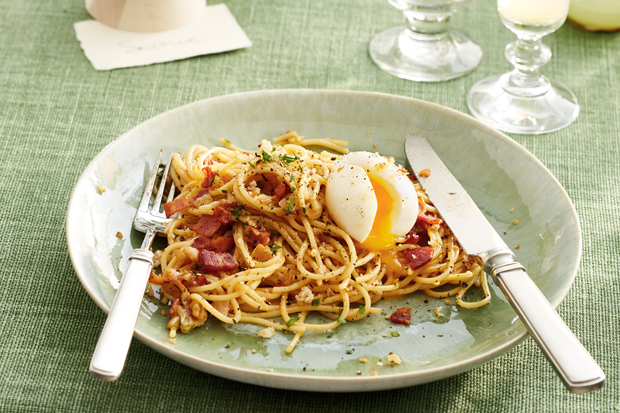 Last, but not least, you can also prepare a delicious breakfast for the entire family. Bacon & egg but with a simple twist of spaghetti might be just what you need.
Ingredients:
Salt
Spaghetti
Olive oil
Bacon
Cheese
Eggs
Step 1: Turn on the stove and let a huge pot of water boil. Put your favorite pasta in there and cook for 10 minutes.
Step 2: Use another pot and cook your bacon in it for 5-8 minutes.
Step 3: Put your pasta into the bacon pot after it's been cooked and after it is properly boiled. Stir the pot and add your favorite seasoning.
Step 4: Cook the eggs in a separate pan while also adding pepper. Serve the food together and create a delicious dish.
Where to find some amazing cooking ideas and recipes?
Are you ready to prepare some delicious plates? Ready to get creative in the kitchen? You can actually find some family favorites and delicious meals with Joye Law – a book filled with recipes from people around the world with different backgrounds, as well as occupations. Download our cookbook here and start preparing some interesting meals for yourself or your loved ones as of today!