A baby's arrival is the most exciting part of being a couple. The excitement when you learn that you are expecting is off the charts. These moments are cherished forever, and if there were a camera to capture your expressions, only sheer bliss would be visible.
However, with a baby, you also get a wholesome package of responsibilities. Your priorities are shifted, and the things you do are all for the comfort of your baby. One of the primary questions that arise in every "to be soon parents" mind is whether they should move out to a new house before or after the baby arrives. This article is all about uncovering answers to your question.
Why Move Out After Baby Comes?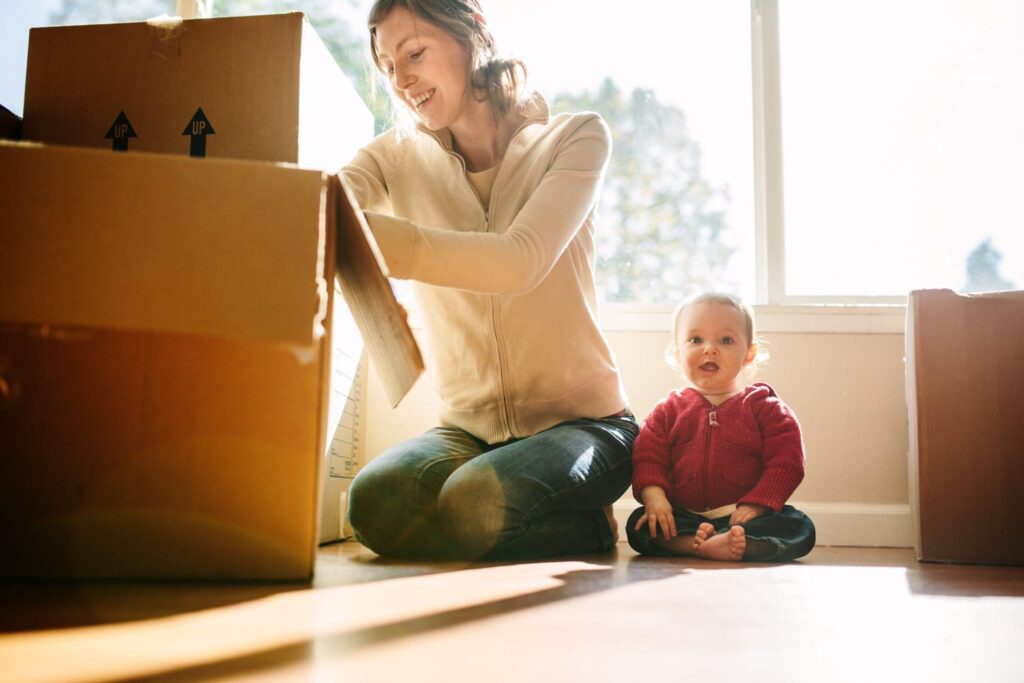 A baby bump that hides your toes can look quite scary. Packing while carrying a baby may seem next to impossible. Therefore, a postnatal move ensures that you can focus on packing rather than wondering and worrying about your baby's birth.
In addition, once you spend some time with your baby, you automatically realize what kind of home is suitable for you and your baby.
Pregnancy is also known as an unpredictable phenomenon. Sometimes, the baby may be born sooner than you expected. Unfortunately, if your baby is born during your move, there would be no safe space for your baby.
Besides, it is easier for the mother to adjust once the babies are born. You can find fellow mothers with babies and instantly bond with them. This also ensures that all your babies grow together and have someone to play and have fun with.
Why Move Out Before Baby Comes?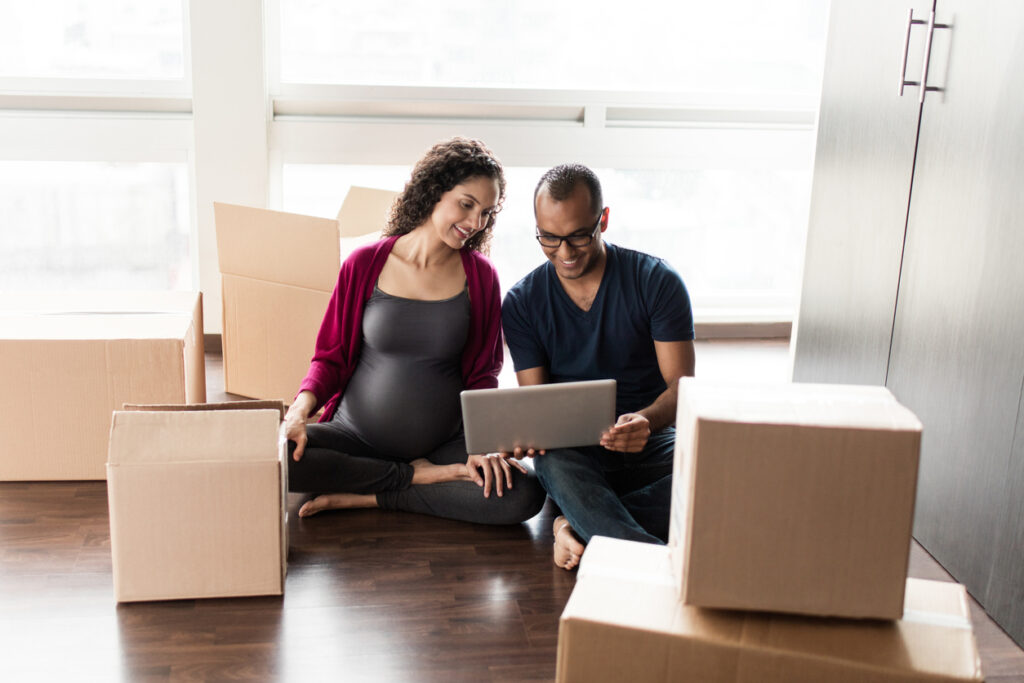 Moving out before your baby arrives is a plausible option as well! There are a plethora of reasons to back up this statement. You might sometimes find people who move from LA to NY. New York City is a city of big dreams that lures passionate, hard workers.
Many parents might believe that NYC offers an edge to their baby over LA. However, some parents also end up moving from the busy NYC to the calm Los Angeles. Los Angeles is a much surreal destination surrounded by nature.
It is the perfect destination to raise your baby without the influences of busy traffic, and sites like  moveeast.com help you understand why these people prefer LA over NYC. Let us fly back to why a prenatal move is the right choice.
A prenatal relocation ensures that a couple gets enough time to decorate and customize their home for the baby. They can include nurseries and buy cribs as well! Couples can also go on a shopping spree and pick things for their babies! This prenatal move gives them an abundance of time to welcome their bundle of joy to a safe and secure home.
Besides, many parents do not want the stress of juggling between taking care of their baby and moving to a new home. Moving to a new house is no small feat as it involves a lot of work. A lot of dusting and cleaning also takes place. The dust liberated can also prove dangerous to babies as they can easily suffocate their tiny windpipes.
Besides, finding a new home that is perfect for you and your family is quite an ordeal. It involves a lot of hunting, rejecting, and moving on. Now, imagine carrying a baby to every house you visit. It really is more daunting than it sounds. This is why most parents are prepared and well settled when the baby arrives. Once your baby is born, your whole world will revolve around your baby. Tasks like feeding and napping will consume most of your time. Most parents fail to take time out of this schedule to find the right house.
This is why being prepared in advance proves to be an intelligent choice. Although, there is one drawback to this streamlined blueprint. Moving from one house to another can prove to be quite stressful to the mother. The drastic change in the environment might also prove to be difficult. Sometimes, it takes a long time for the mothers to get adjusted.
So, the best course of action would be to allow her to take plenty of rest and ensure that the move does not take a toll on her. Stress can be dangerous to both the mother and the child she is carrying. However, this prenatal will be worth it because once the baby arrives, you can solely focus on taking care of your baby boy or girl rather than scuttling and running around, unpacking things and boxes.
On the other hand, if you go for a postnatal shift, there wouldn't be sufficient time for the mother to recuperate from the delivery. Postpartum time is crucial because if you do not take sufficient precautions, postpartum depression is not far behind. Therefore, this recovery can take a long time which means you and your baby might be stuck in your old house for a long time.
Another exciting aspect is the nesting instinct. During the third trimester, mothers' nesting instincts kick in. They become more conscious about every little detail that can influence their child. This way, you can eliminate any acute or potentially harmful object.
Other Factors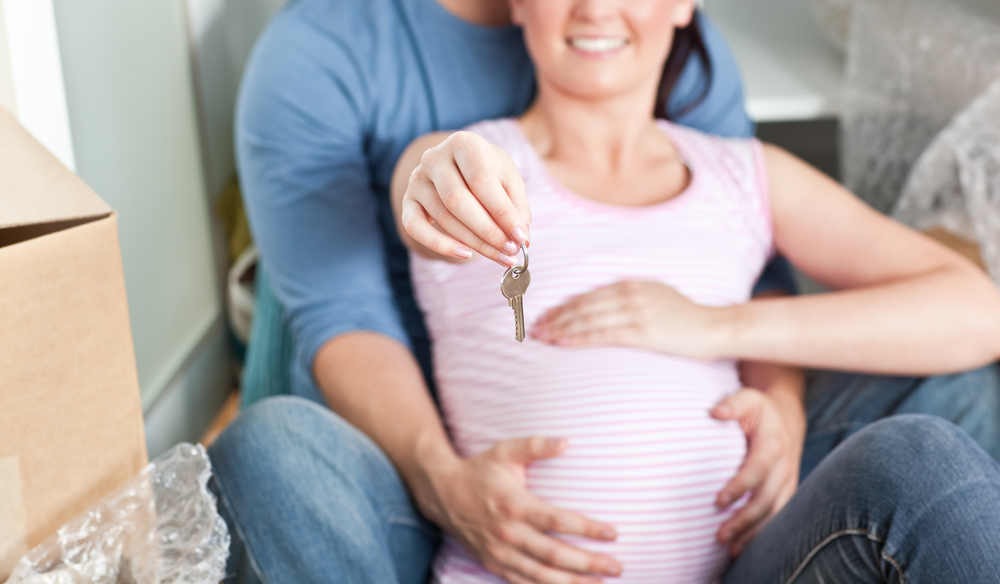 Besides considering the factors mentioned above, you must also look into your budget. If you have a high budget, you can hire packers and movers. This way, you do not have to run around to pack or unpack your things.
In these cases, a prenatal or postnatal move does not really matter as long as your baby has a safe space devoid of harmful substances.
Similarly, if you have a large family who can aid you during the move, your move becomes much more comfortable.
Final Words
The pregnancy period and postpartum period can be both exciting and daunting prospects for couples. Shifting during these periods can be pretty challenging. However, remember that it will all be worth it in the end.