The joys of parenthood are not always so apparent right from the start. While there is no greater feeling than becoming a parent and bringing your own child back home, it is at that moment that all the challenges and sleepless nights begin.
There are many things every parent finds strange or impossible, but the positives are always more important and it does not take long to see why. A smile, doing something for the first time, and simply sleeping is how babies reassure the parents that it is all right and that it is not the hardest thing in the world to have a baby in the house.
Apart from caring for the baby in terms of hygiene and food, and teaching it how move around and recognize things in order to develop the right way, it could seem there is nothing else to worry about. However, there is, and it is not exactly a worry as much as it is a true sense of wonder.
How does one dress their baby appropriately and what does appropriate even mean when dressing newborns and infants? It might look like a trivial matter in comparison with all the other issues parents go through, but it is important for many. It actually matters for various reasons so we decided to talk about it here. Read along until the end to learn how you should dress your baby in an appropriate manner.
The Basics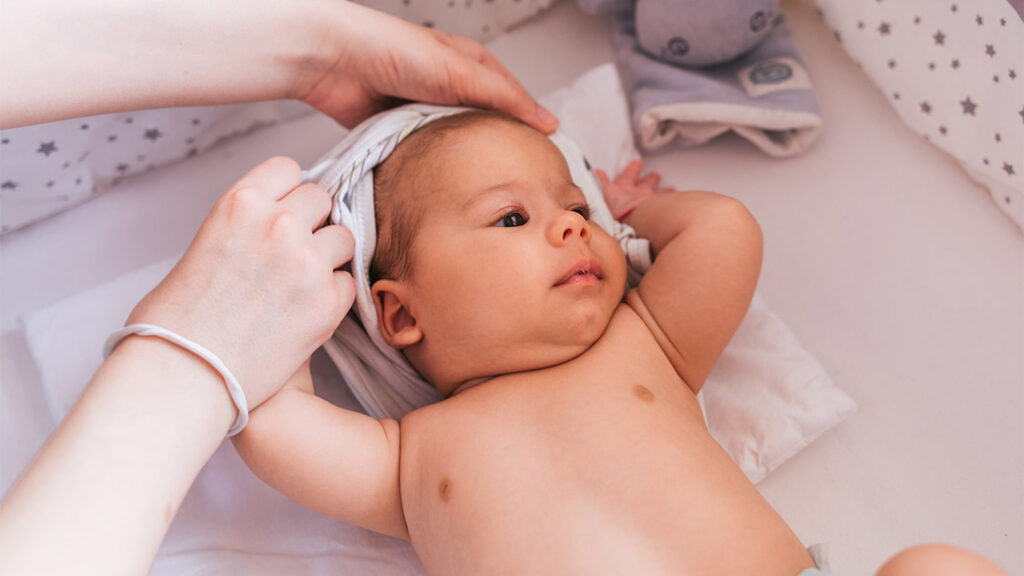 When talking about the way parents dress their babies, many immediately assume that it is all about either fashion or comfort. In reality, the baby should always be comfortable and warm before anyone should worry about or focus on the fashion side of things.
Now, nobody can deny how cute a baby girl or a baby boy look in formal clothing and cute clothes. It can be the cutest thing in the world and a fun way to spend time while you get them ready. And who can forget about the obligatory photo session that comes after?
Still, the baby should be dressed in a way that it does not get irritated, cold, hot, or uncomfortable in any way. It needs to be protected and safe first, and stylish and fashionable second.
However, every baby should have a part of its little wardrobe dedicated to formal attire! There are birthdays and other events to go to, as well as to host. There will be many holidays and family gatherings during the first few years, so why wear everyday clothes when they too can dress more special?
Baby boys need a few smart shirts, perhaps a baby tie, and some formal little shoes. Girls have it easier as there are many combinations of skirts, dresses, hats, and shoes to choose from that you will have no idea what to get! You will definitely need the right place to shop for all of this, so make sure to check out boutique girls dresses and browse their incredible offer.
Weather Matters Most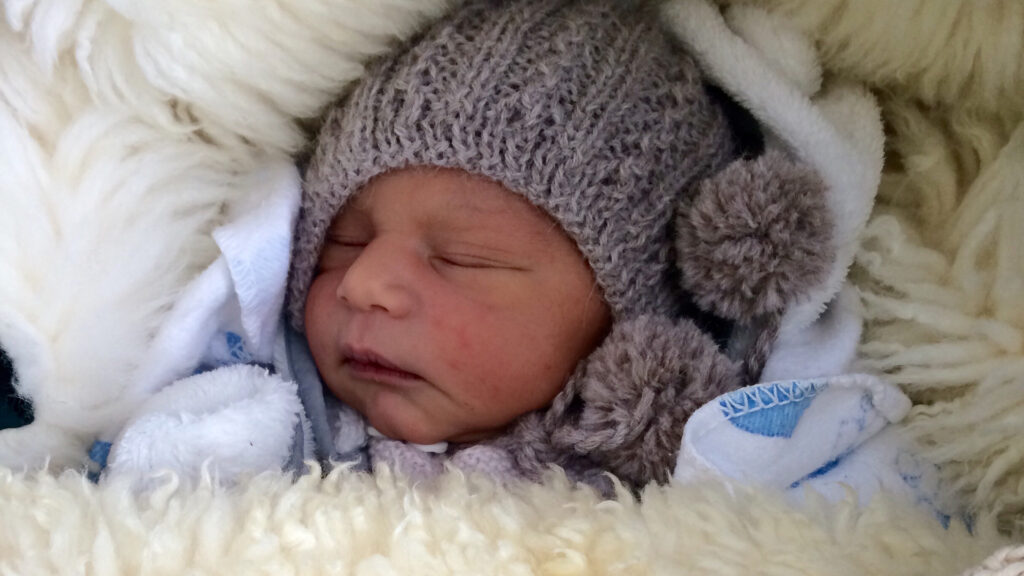 Let us now focus on dressing the baby during different seasons, mainly cold and warm weather. When it is cold outside and the winter is in full swing, the baby has to always have a few layers of clothing to be both cozy and warm.
The golden rule of thumb parents are advised to follow puts it nicely. Have your baby wearing one additional layer of clothes than what you are comfortable wearing. If you are cold or chilly, your baby is feeling it too.
When you are spending time indoors, a diaper with a onesie and another layer to keep the baby warm should do the trick. This layer can be a blanket, pajamas, a swaddle, or anything else you may have gotten them. It is plenty to keep the body warm and to feel cozy. If you feel like they are still a bit chilly at times, you can place a blanket or a swaddle over them as you snuggle for extra warmth.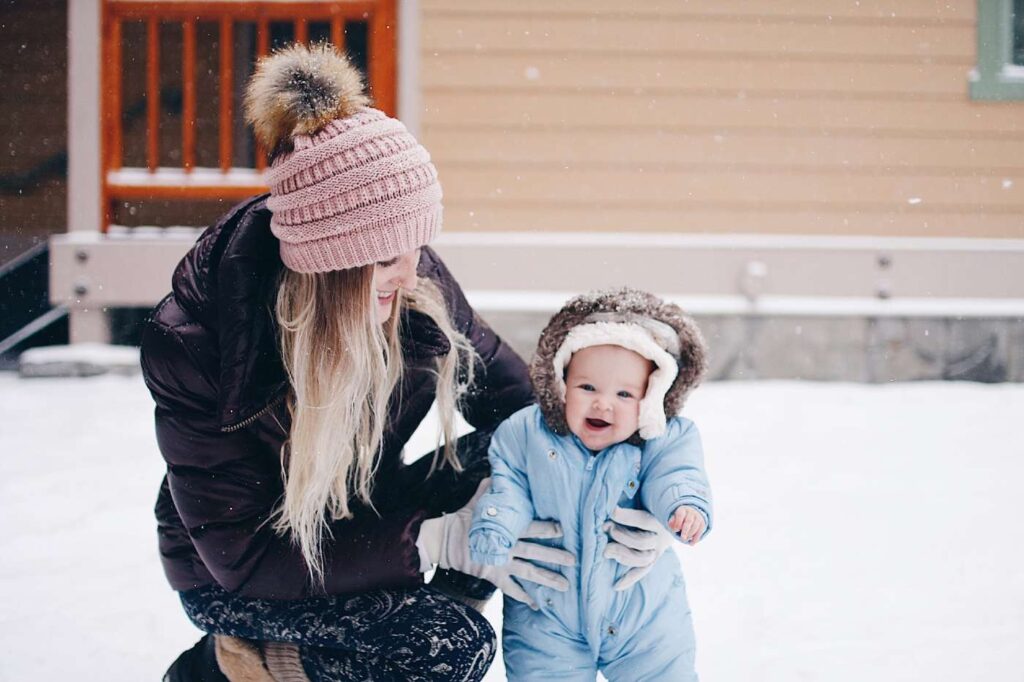 When going outside in cold weather, your baby needs to be covered almost entirely, from head to toe. This means a hat, thicker socks and booties, and mittens/gloves. If you remember the one extra layer rule from above, it means putting on something over the baby while it is in the stroller wearing a jacket. It can again be a blanket or something else. Modern strollers have many features for cold weather.
When warmer weather hits, things become much easier. All you have to worry about is not having your baby wearing too much. A single layer of clothing is more than enough, something that allows the skin to breath and does not make the little one overheat.
Cotton clothes are the most breathable and keep the body cool while protecting against sun burns. A wide brim hat is a must when it is very sunny and hot. Other than diapers they do not even need anything else. Maybe a pair of cotton shorts if the occasion calls for it, but the best summer time for babies is spent running around naked!
Sleep Wear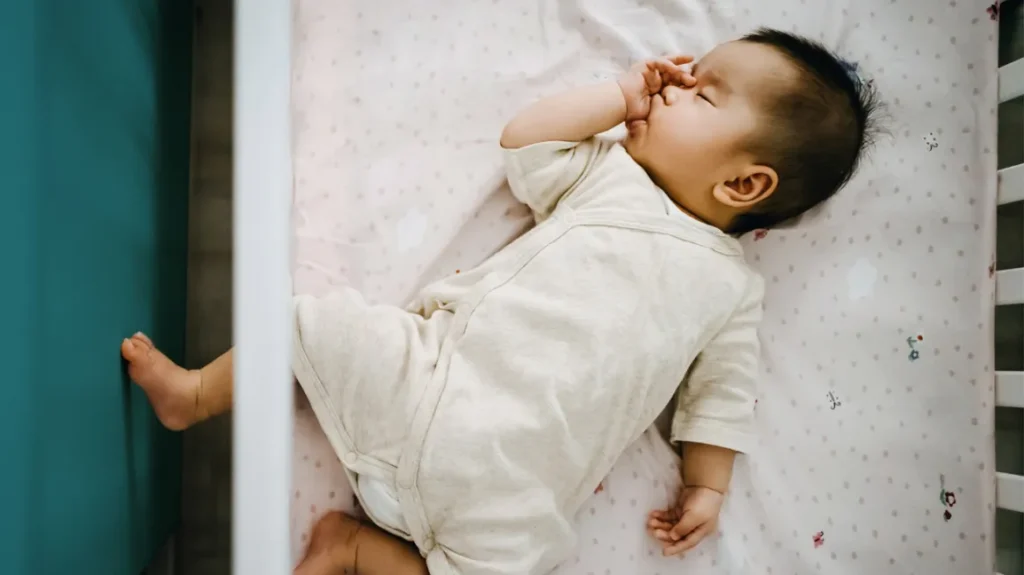 Now that we have mentioned formal events and both cold and warm weather, all that is left to do is talk a little bit about what babies should wear while they are sleeping. When sleeping, they should have one or two layers without any strings or ties. Also, never cover their head. A sleep sack or a swaddle is your best friend until the baby starts turning on its own.
Wrap them snugly from the neck down so that they stay safe, and stop doing it immediately after they start rolling. Depending on the season and the warmth of your home, as well as what you are covering the baby with, it can be as simple as a diaper and a onesie, or a pajama over it.
There are now also wearable blankets and sleep sacks that make things even easier and much safer. The room temp should be between 68 to 72 degrees. Checking if the baby is overheating can be done by looking at the baby's neck for sweat and moisture.