When it comes to kids' fashion, it can be hard to know where to start. There are so many styles and colors to choose from, and sometimes it seems like it would be impossible to find the right clothes for your child. In this blog post, we'll take a look at some fashion tips on how to mix and match kids' clothing. By following these guidelines, you can make sure that your child is always looking stylish and coordinated.
What to Consider When Purchasing Kids Clothing?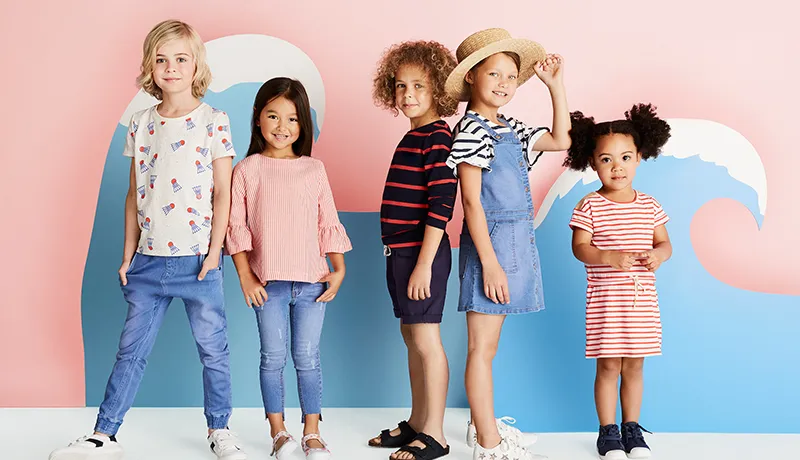 When shopping for clothes for kids, there are a few things to consider.
First, think about the child's age and size.
Next, decide on what type of clothing the child will need. There are three main types of clothing for kids: functional, fashionable, and comfortable. Functional clothing includes clothes that protect against the elements or keep the child warm. Fashionable clothing is designed to make the child look good and feel good. Lola and the boys is a great place to start when shopping for stylish and comfortable clothes for kids.
Comfort is important when shopping for children's clothes because they will be wearing them all day long. Choose clothes that fit well and are made from materials that are comfortable and durable.
When choosing colors, choose ones that coordinate with the child's personality and other items in their wardrobe. For example, if the child loves superheroes, then choose brightly colored superhero outfits.
How to Mix and Match Kids Clothing?
There is no right or wrong way to mix and match kids' clothing, as long as you keep the colors bright and complementary. Here are some tips on how to mix and match kids clothing:
Layer several pieces of clothing together, starting with a tank top followed by a short-sleeved shirt, then a pair of leggings. For footwear, choose oversized boots or sandals that go well with both tops and bottoms.
Match different colors together for more coordinated looks. For example, if your child has a blue T-shirt and blue leggings, wear a blue hat or scarf to complete the look.
Choose brighter hues for lighter layers and darker hues for heavier layers. This will help create balance within the outfit.
Avoid mixing patterns too much – it's important to keep each look cohesive. Instead, focus on choosing items with complementary textures or patterns such as stripes or checks.
How to Shop for Kids Clothes?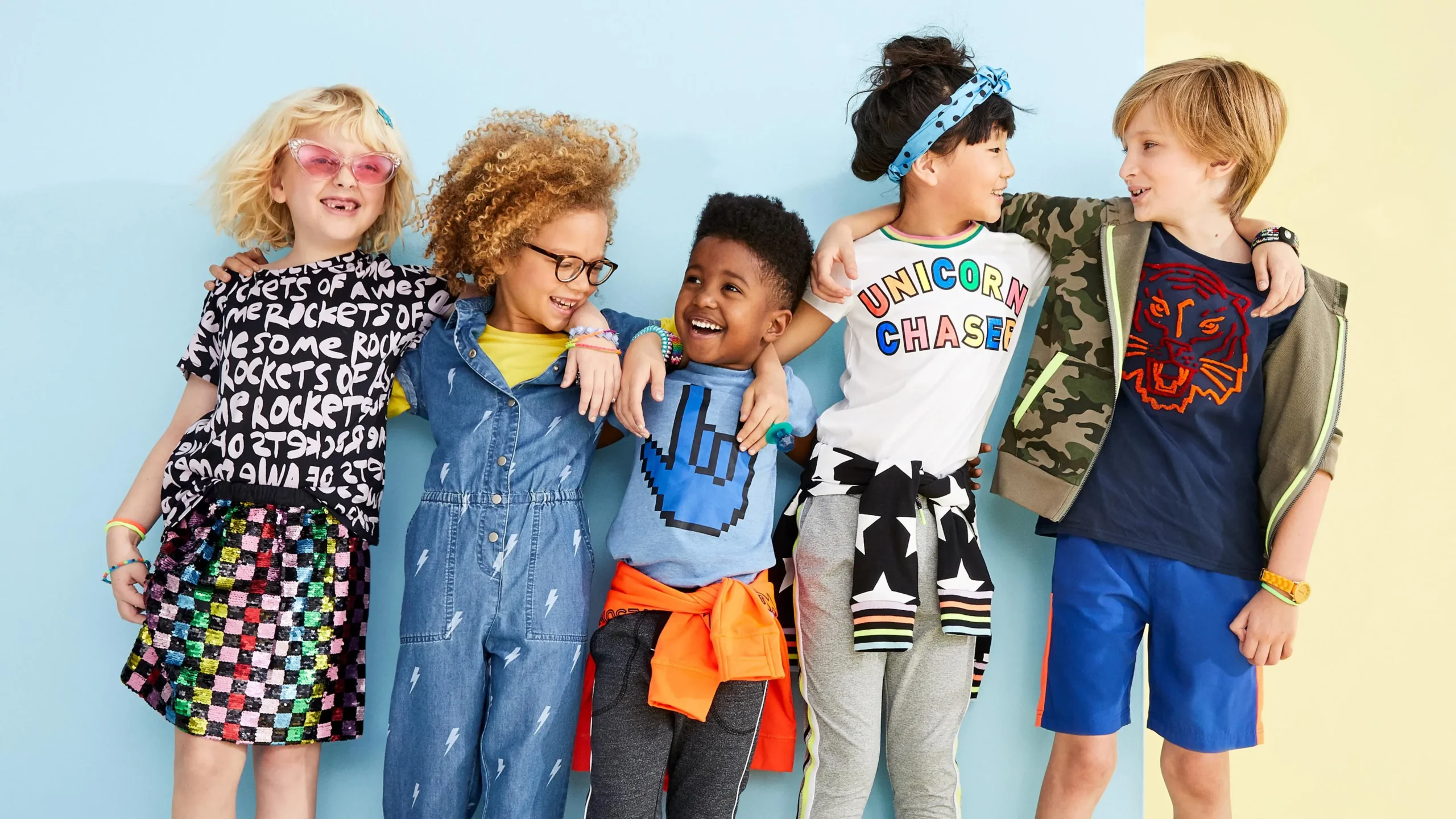 When shopping for kids clothes, mix and match to find the best fitting pieces. This can be done in a variety of ways, such as by using different colors or patterns together, or by mixing sizes. You can also go with items that are both stylish and affordable. For example, opting for jeans and a T-shirt instead of separate pairs of jeans and dressier clothing. And remember to go over the child's measurements periodically to ensure they are always getting the best fit possible.
Tips for Making Your Kids Look Good in Pictures
If you're looking for tips on how to mix and match kids clothing, keep these guidelines in mind:
Choose complementary colors. For example, choose blue and pink together as they are complementary colors. This will help your child look good while still being comfortable.
Consider patterns. Patterns add interest and make your child's clothing more stylish.
Use accessories to finish the look. Accessories can be a great way to mix up the basic outfit and add some extra pizzazz.
What to Wear on Special Occasions?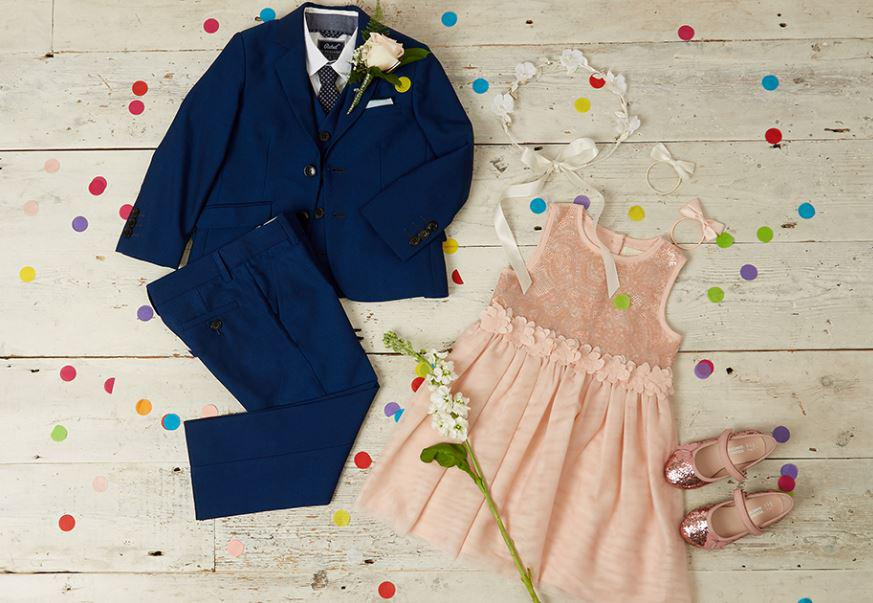 When it comes to dressing your child for special occasions, you want to find clothing that will look cute on them and also be appropriate for the event. Here are some tips on how to mix & match kids clothing to get the perfect look:
For summer events, choose clothing that is airy and lightweight, like a sundress or skirt. This will help your child stay cool and comfortable. For winter events, heavier clothing like a coat or sweater can be a good choice. Make sure whatever you choose is long enough so your children can wear leggings underneath if desired.
For formal events, you may want to consider more grown-up clothing such as a dress or skirt suit. These will fit better than shorts or jeans and will make your child feel dressed up no matter what the occasion. You can also choose accessories like hats or heels to complete the look.
When it comes to choosing what size clothes to buy for your child, remember that they will grow fast! Depending on their age, they may need size 0T-4T in toddler clothes and size 6-8 in youth clothes (although this varies from child to child). Try not to overbuy though; if something doesn't fit right after one wear, it's best not to bring it back into rotation. As long as your children have plenty of comfortable clothes for everyday use, they should be able to handle any special occasion with style!
What to Wear for Different Weather Conditions?
When it comes to dressing your little one for different weather conditions, there are a few key pieces of clothing that you'll want to have in your wardrobe. If the temperature is hot outside, your child may want to wear short sleeves and pants. If it's cold outside, they may want layers. And if there is rain or snow on the forecast, bundle up!
When choosing what clothing to pack for your family trip to the park, think about the type of weather that will be expected. For example, if it's hot out and you know that there will be lots of walking, pack light clothes that can be easily dried off if necessary. If it's cold and raining, bring an extra jacket and extra clothes for when you get wet. And if there is snow on the ground and you don't anticipate any activity outside other than walking around inside the park, don't bother bringing anything at all!
Conclusion
Thanks for reading our article on how to mix and match kids' clothing. In this piece, we'll provide you with some tips and tricks on how to stylishly combine different pieces of clothing to create a cohesive look for your child. By following these simple steps, you'll be able to dress them in items that will both look great and keep them comfortable throughout the day. So what are you waiting for? Start mixing and matching today!