Your postpartum period is one of the most delicate, unique, and challenging periods of your life. While a part of you enjoys the adventures and experiences that the new motherhood brings, another part eagerly waits to jump right back into the old clothes to feel more like the previous self.
Clothes form an essential part of our being, and therefore for a woman in her postpartum period, it becomes seemingly necessary to fit into her old clothes. One of the most comfortable pieces of our attire includes jeans of all shapes, sizes, and kinds.
However, there have been rising speculations about whether or not postpartum mothers should immediately resort to wearing jeans, and if they should wait, then how long shall they keep themselves on the pedestal?
We are here with some of the most accepted answers to this million-dollar question. Apart from giving you updates on wearing jeans, we will also be listing a few widely accepted and comfortable clothing options that you can consider wearing after giving birth.
How long to wait before starting wearing jeans postpartum?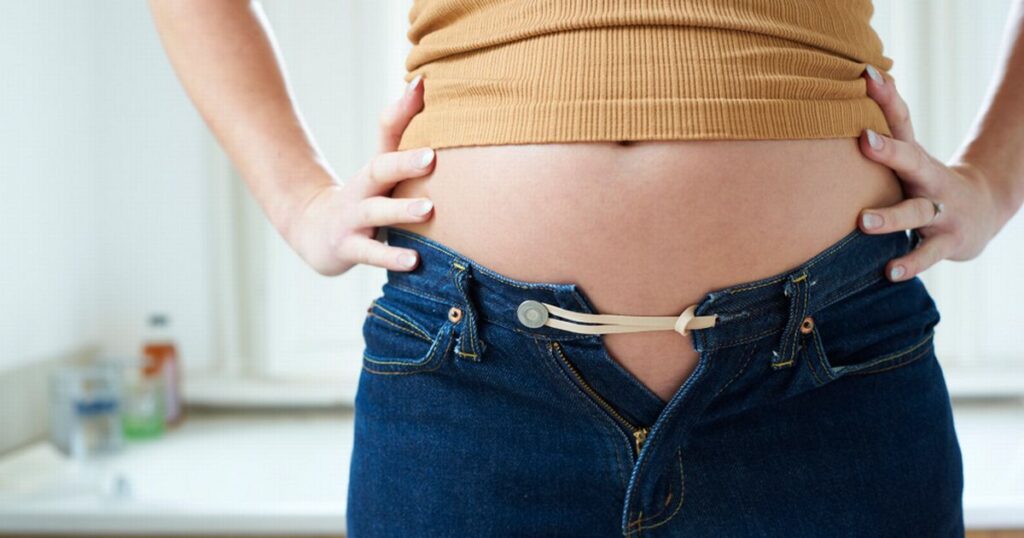 Your body goes through a lot in delivering a living being into this world. It stretches, expands, and changes. So if you try to push yourself through getting back in your pair of jeans, it would not fit you properly, but it would also lead to feelings of self-doubt, shame, and guilt, resulting in the magnification of all those postpartum blues.
Yes, you have given birth to a baby, but it is essential to understand that your body will take its sweet time back to its average weight. In people born with great genetics, this is usually not a problem. But, even if one has the genes of a goddess, the wait can exceed anywhere from 6 months to even eight months.
But, just because you cannot wear jeans during your postpartum period does not mean that you are robbed of the right to look good, stylish, or fashionable. Here are some of the most classic and comfortable clothes you can wear after having a baby and still look trendy!
Some comfortable and recommended clothing options after giving birth
Here is a list of gynecologists recommended, body-friendly, and one of the most comfortable clothes that you can wear during your postpartum period:
1. Nursing bras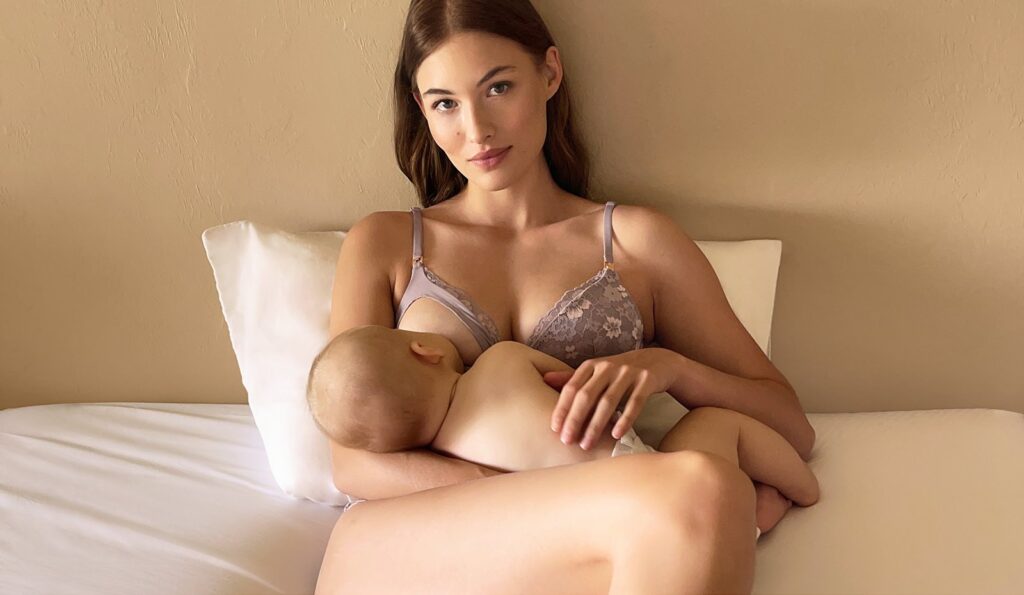 Nursing bras are usually padded and support you throughout the breastfeeding process while also allowing you to wear them without any other apparel.
2. Shirt dresses
These are some of the most phenomenal dresses that you can go for blindly without any second thought. Shirt dresses most commonly come in either the v-neck pattern or those that are very easy to put on. You can go for anyone as they are highly comfortable and make the post-delivery game incredibly easy for you.
When the body is sore, all you need is easy to slip off and on, and shirt dresses provide this privilege. These dresses are inexpensive and give you scope to be a little creative and stylish in your outfit. Also, they don't go up to your nether region, making them less irritating.
3. Black briefs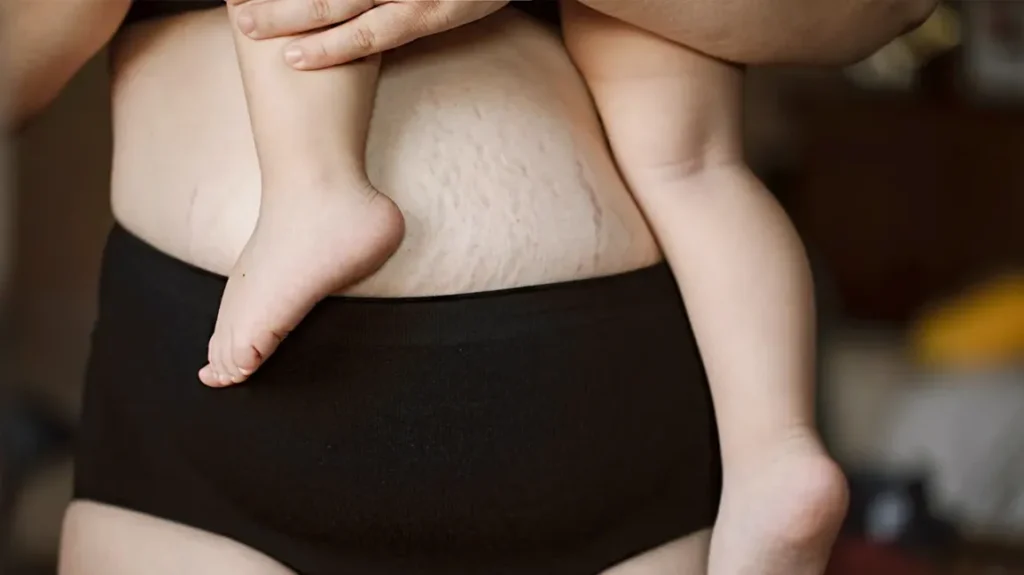 Cotton brief under wears are one of the softest and most comfortable lingerie pieces for a postpartum woman. A bonus tip is to buy one size more oversized underwear to feel comfortable and controlled in your clothes.
Why black? Because some women consider hiding their marks or spots more precisely, you can go for any colour you like. After all, it is your time to feel great in what you wear.
4. Harem Pants
Anyone who says they haven't heard of or considered buying a few pairs of harem pants as soon as they passed their third trimester is lying. Unfortunately, we are being told by our friends, families, and even doctors to buy a pair of harem pants for the time post-delivery, and guess what, it is not a bad idea. As your body size and shape change, you expect your clothes to get tighter.
But with harem pants, the fabric is so soft, stretchable, and adjustable that you can not stop wearing them even after your body has been through.
These pants make you feel good about yourself, and you can also experiment with them to create something stylish and practical. It is a must-have after you are done giving birth.
5. Oversized Cardigans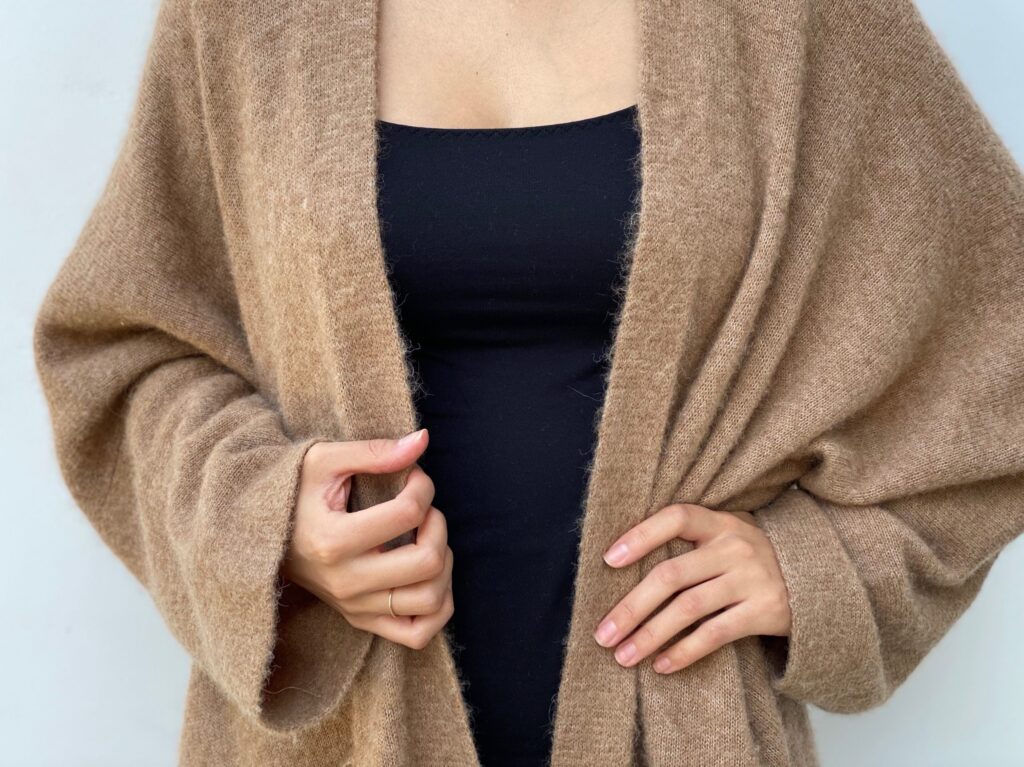 Another most preferred clothing option for postpartum ladies is oversized cardigans, preferably made of cotton or linen for the extra comfort factor.
6. Soft material t-shirts
T-shirts made with soft materials give a light, airy feeling when you wear them. The best part is that you don't have to worry about how they look because they almost always go well with anything.
7. Shorts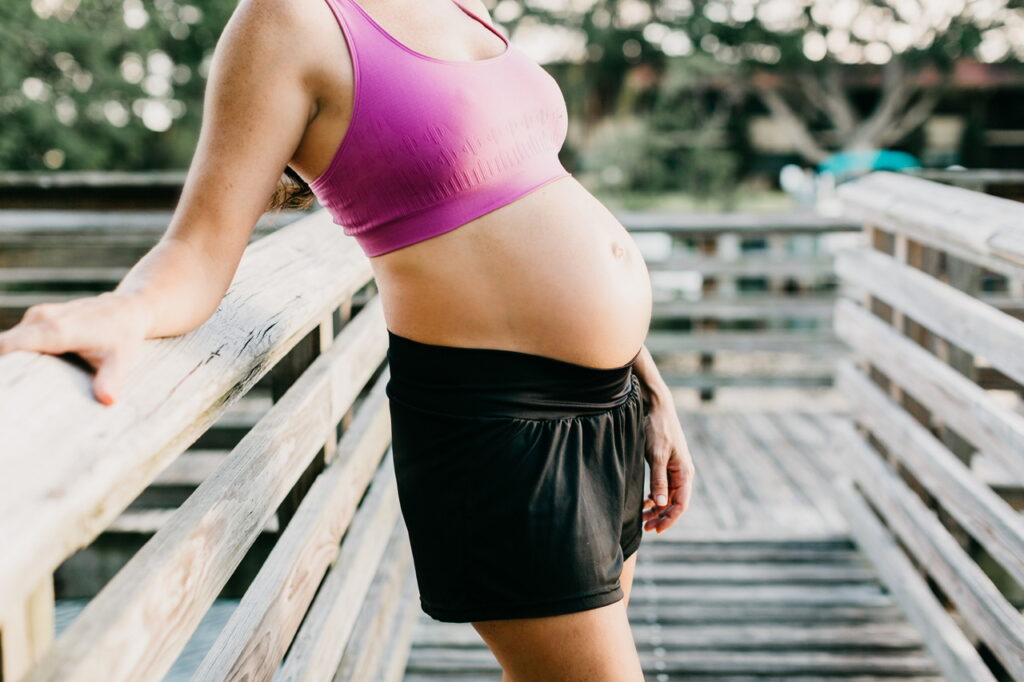 Sleepy shorts are another clothing option you can go for after giving birth. They are not tight or conforming to the body and can be paired with oversized t-shirts to make a classic, comfortable outfit.
8. Easy to slip on slippers and shoes
A good, soft, and easy to slip on pair of shoes or slippers always comes to the escape of women who have just given birth. They are a true treat to the feet.
9. Anything with the neutral color scheme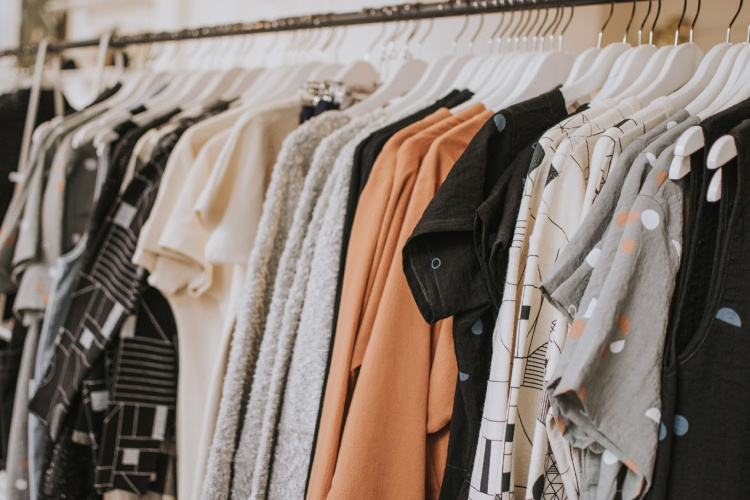 If you are confused about finding something to wear during your postpartum period, consider finding clothes that are neutral in color and have minimal patterns on them. Don't try to go for elaborate designs that usually overdo things.
Conclusion
So, now that you know how long you should wait before starting to wear jeans again, start adding your favorite pairs to your cart right now. If you are confused and seemingly overwhelmed by seeing several jeans shopping options available, you can visit this site and get everything from kancan skinny jeans to slim bootcut.