Many people associate Las Vegas with quickie weddings and casinos that drain your wallet. But Sin City is not just a place for gamblers and lovers. It's a great place for families to visit, too.
It is also a misconception that spending a few days in Vegas is expensive. You only spend too much when you go to a casino and lose badly. With some planning and due diligence, you can enjoy a trip that won't break the bank.
Plan a family vacation to the Entertainment Capital of the World and enjoy these ten family-friendly tourist destinations:
1. DISCOVERY Children's Museum
Las Vegas is not exactly known for its museums, but the city has a good number of them. DISCOVERY Children's Museum is one of the best, especially for children, as they can learn about nature, the arts, and culture.
2. SeaQuest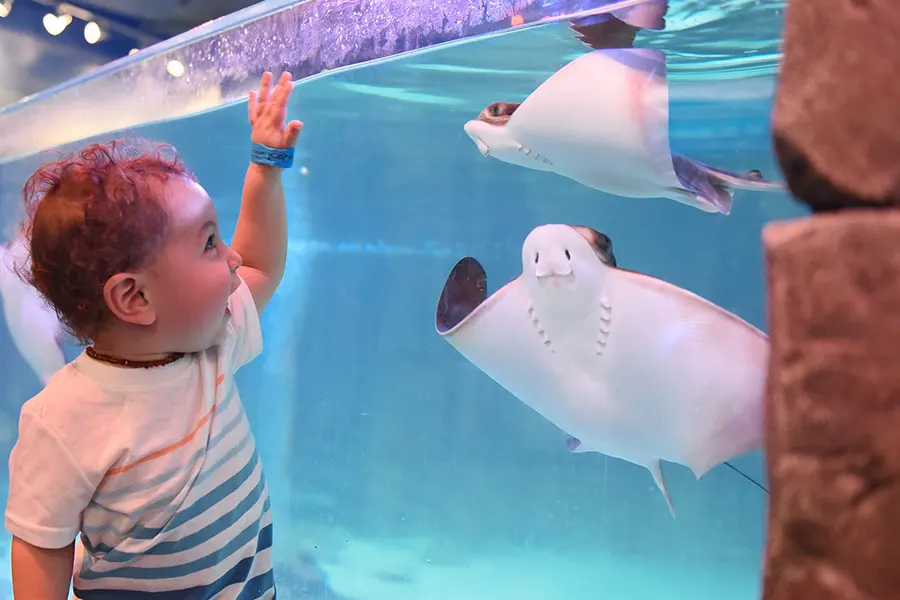 Visitors can watch, interact, and feed various land and sea animals from five continents at SeaQuest Las Vegas. It's a fun way to learn about animals and their habitats. You can also snorkel with stingrays or pose with mermaids.
3. Vegas Indoor Skydiving
For families with older kids who prefer adventurous stops, Vegas Indoor Skydiving is the place to be. You can enjoy the thrill of skydiving within a safe and controlled environment.
Note: you must be 40 lbs or heavier to skydive.
4. Big Shot
Only the brave will have the stomach for the ride of their life on the Big Shot, a 921-foot platform where riders are catapulted 160 feet into the air at 45 miles per hour.
Note: you must be at least four feet tall to ride.
5. Hershey's Chocolate World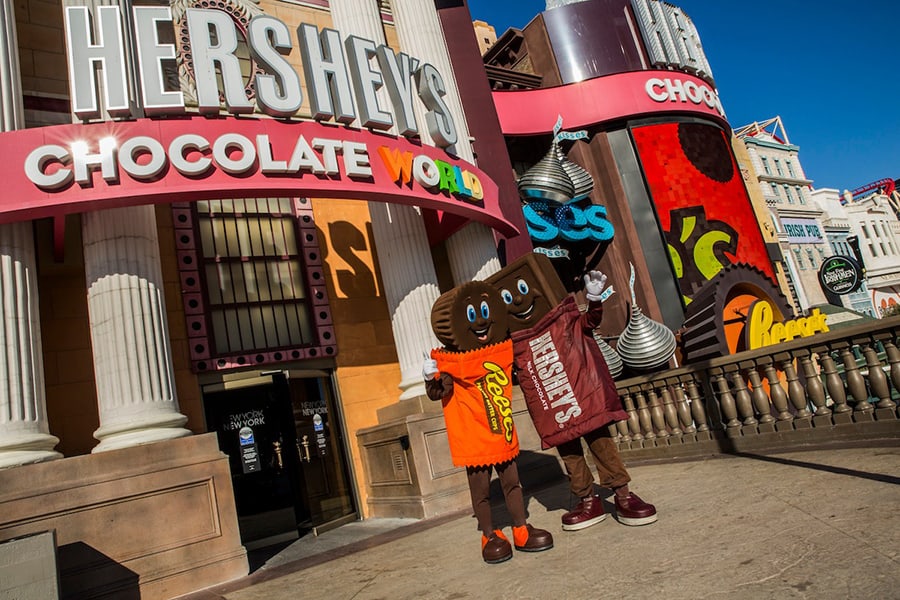 It's heaven for many—a place with over 800 kinds of chocolates and candies. There is also a Statue of Liberty made from 800 lbs of Hershey's milk chocolate. You can also learn how chocolate is made and then have a chance to make your own.
6. Las Vegas Residencies
Sin City is known for its musical artist residencies. The biggest names in music take center stage in some of the most popular hotels on the Strip.
The 2023 lineup includes Katy Perry, Maroon 5, Barry Manilow, and Keith Urban.
7. Family-Friendly Shows at Entertainment Centers
There are dozens of family-friendly entertainment shows all around Las Vegas. Among the most popular are Cirque Du Soleil, Blue Man Show, and various magic shows and variety shows.
8. Adventuredome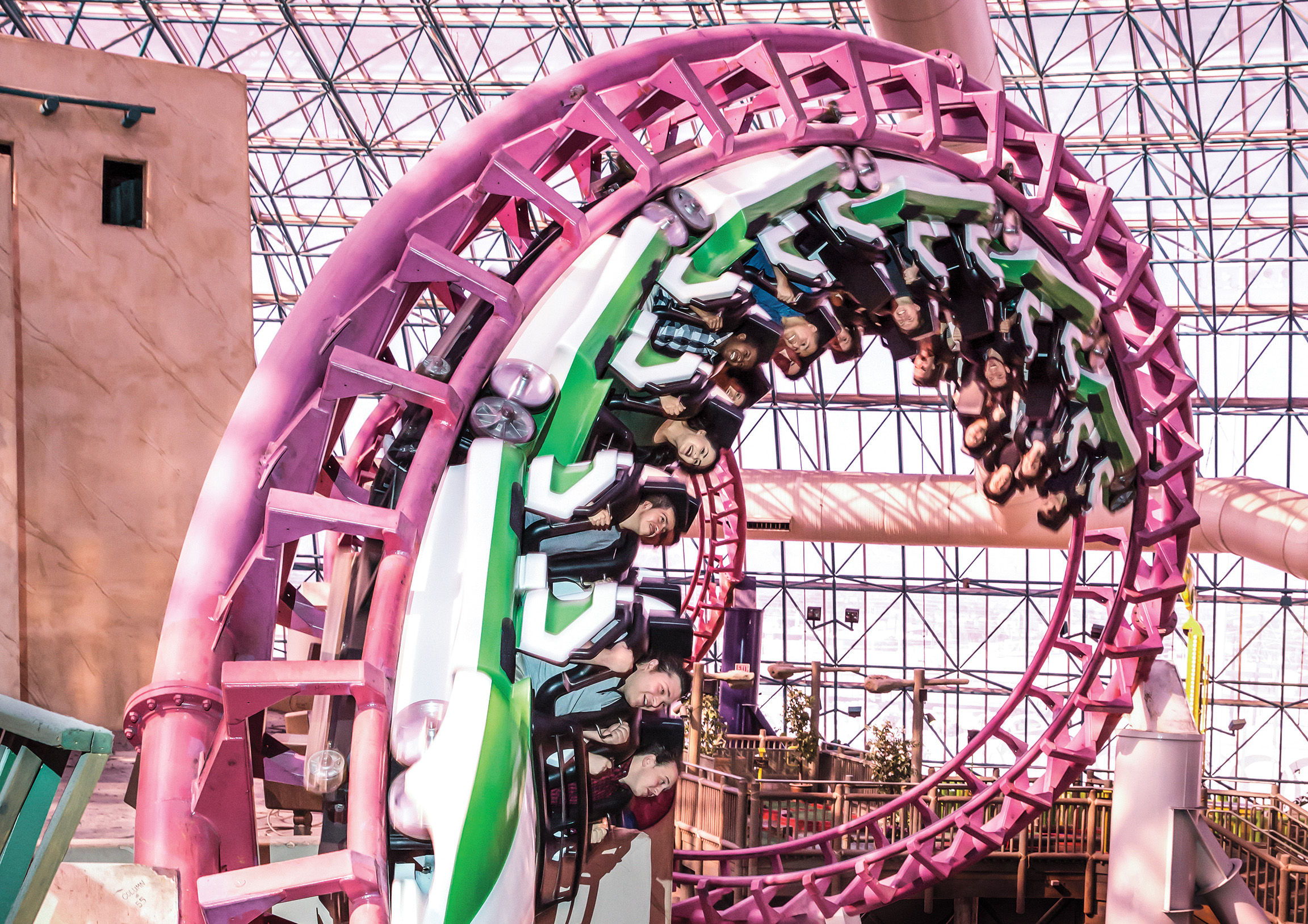 Adventuredome is a five-acre indoor amusement park. There are rides and activities for all ages. There are 25 rides to choose from, including the scariest one of all, the Canyon Blaster.
9. Minus5 Ice Bar
Las Vegas is hot and dry for most of the year, so it's a good idea to chill inside Minus5 Ice Bar, where everything is made of ice. It's definitely a unique experience to stand in -5℉ in the middle of the Mojave Desert.
10. Bellagio Fountains
You can enjoy the Fountains of Bellagio water show for free. Every night, the showcase features the water seemingly dancing to music, which is also complemented by thousands of lights.
There is more to Las Vegas than gambling and getting hitched in a chapel by an Elvis Presley impersonator. We have barely scratched the surface with our top 10 family-friendly places in Sin City.